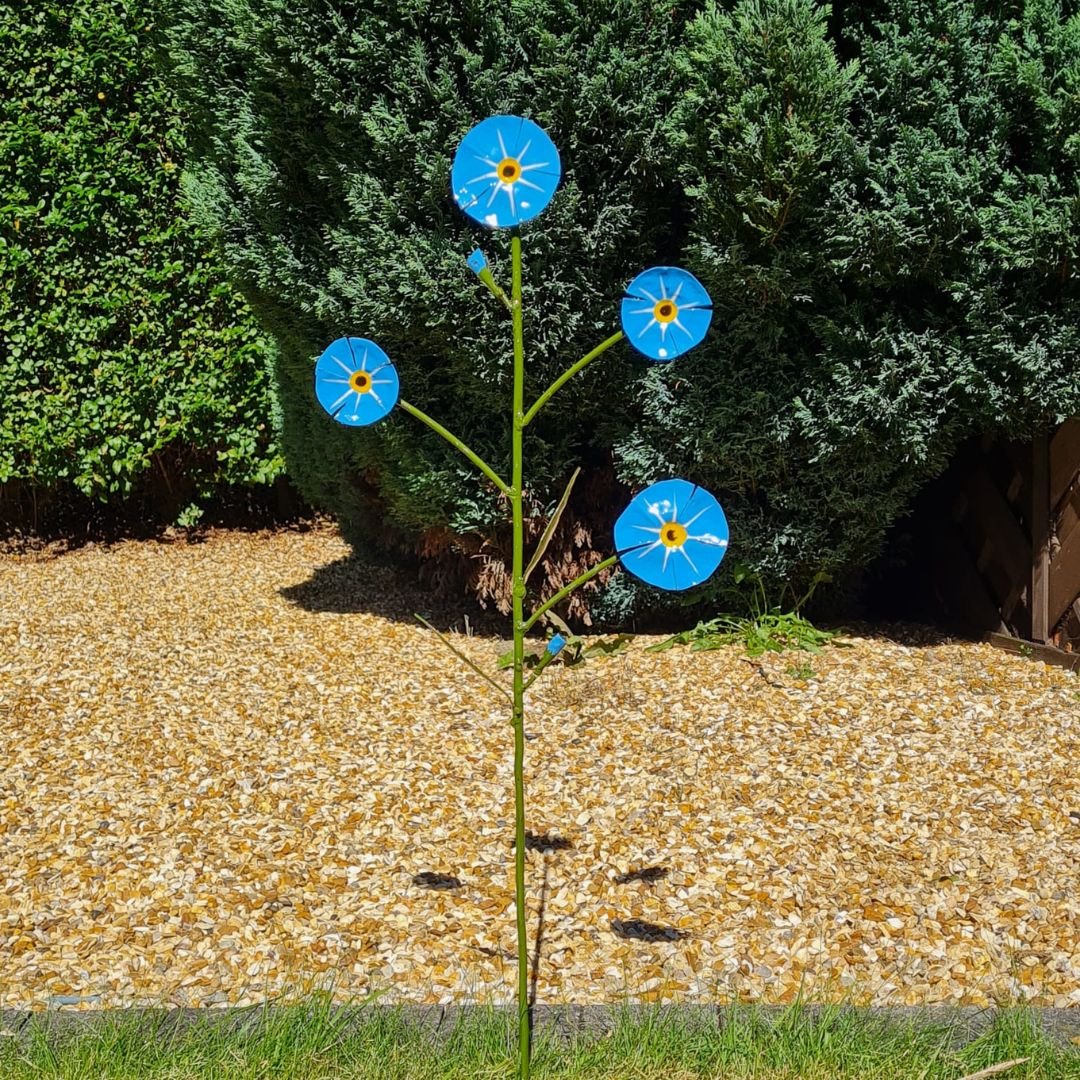 Forget Me Not
---
Pickup available at Pangea Showroom
Usually ready in 1 hour
UK customers enjoy free shipping, while international shipping costs will be calculated at checkout
Description:

Introducing our delicate metal forget-me-not flower! This enchanting creation captures the timeless beauty of forget-me-nots with the durability of metal. Crafted with intricate details and a lustrous finish, this captivating metal forget-me-not flower exudes an elegant and whimsical charm.
The forget-me-not flower holds a special meaning of remembrance, true love, and everlasting connections. Its vibrant blue petals and yellow centre symbolize loyalty, fond memories, and the enduring bonds between loved ones. Whether displayed as a centrepiece or gifted to someone special, this stunning metal forget-me-not flower serves as a heartfelt reminder of cherished moments and deep affection.

Size:
38cm Tall
Specification: 

Exquisite Painted Sculpture ✅
Durable Metal Construction ✅
Artisan-Crafted in Africa ✅
Versatile Display Options (Indoor & Outdoor) ✅
Crafting our Stunning Metal Flowers
Our metal flower sculptures are meticulously crafted by skilled artisans using traditional techniques passed down through generations. Each sculpture is intricately designed with meticulous attention to detail, ensuring precision and flawlessness in every petal and stem.
Once the design is finalized, our artisans carefully select the metal to bring these sculptures to life. They expertly manipulate the metal, shaping and sculpting it with specialized tools to create intricate textures and captivating forms. Each sculpture undergoes a meticulous process, where the metal is shaped and crafted to perfection.
To enhance their beauty, our metal flower sculptures are adorned with vibrant colors and finishes. These exquisite touches bring out the brilliance and charm of each piece, making them stand out as unique works of art. Displaying one of these handcrafted metal flower sculptures is a delightful way to add elegance and artistic flair to any space, making them a cherished focal point that captures attention and admiration.
This product is rated 5.0 of 5.0 stars.
It has received 1 review.