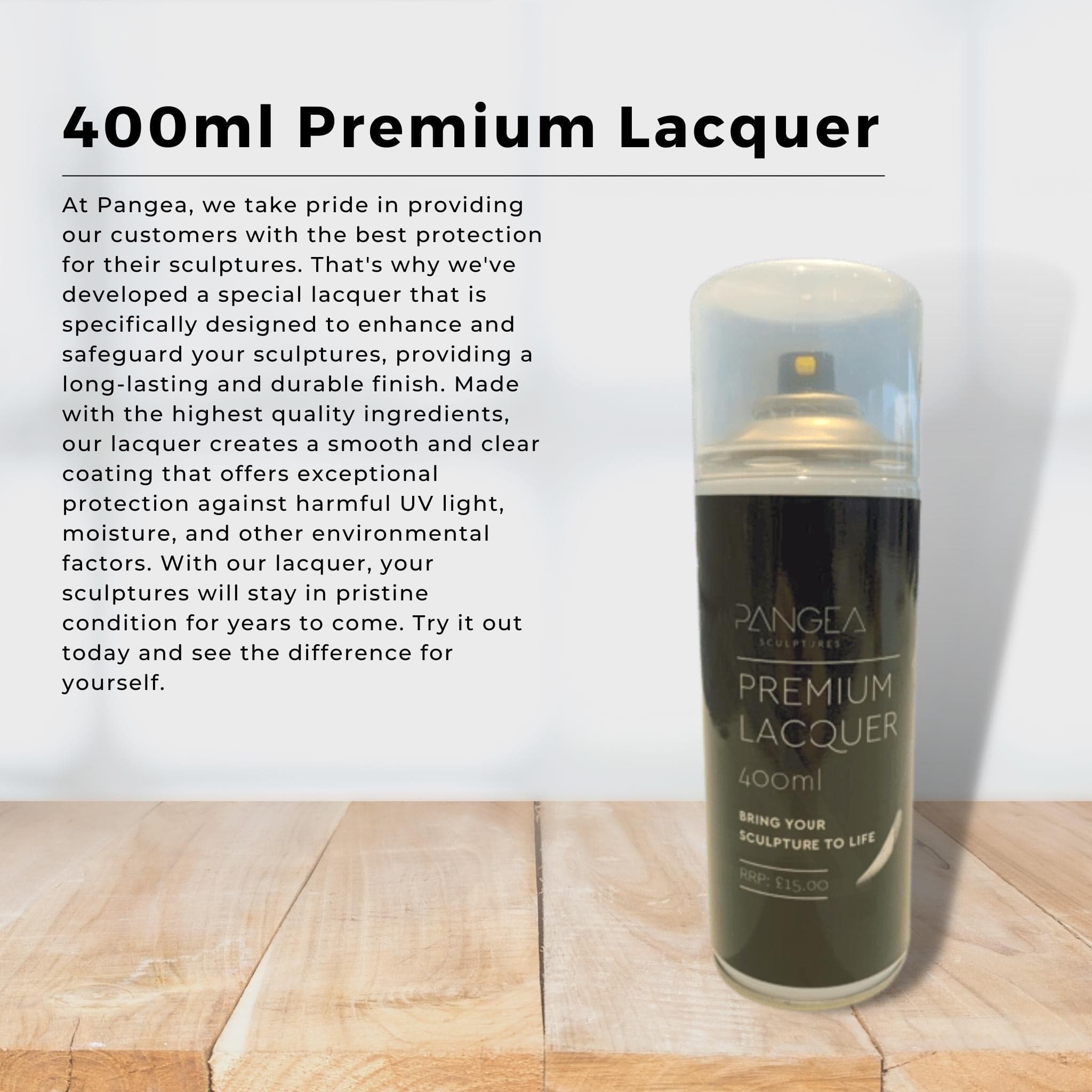 Lacquer Spray 400ML
---
Pickup available at Pangea Showroom
Usually ready in 1 hour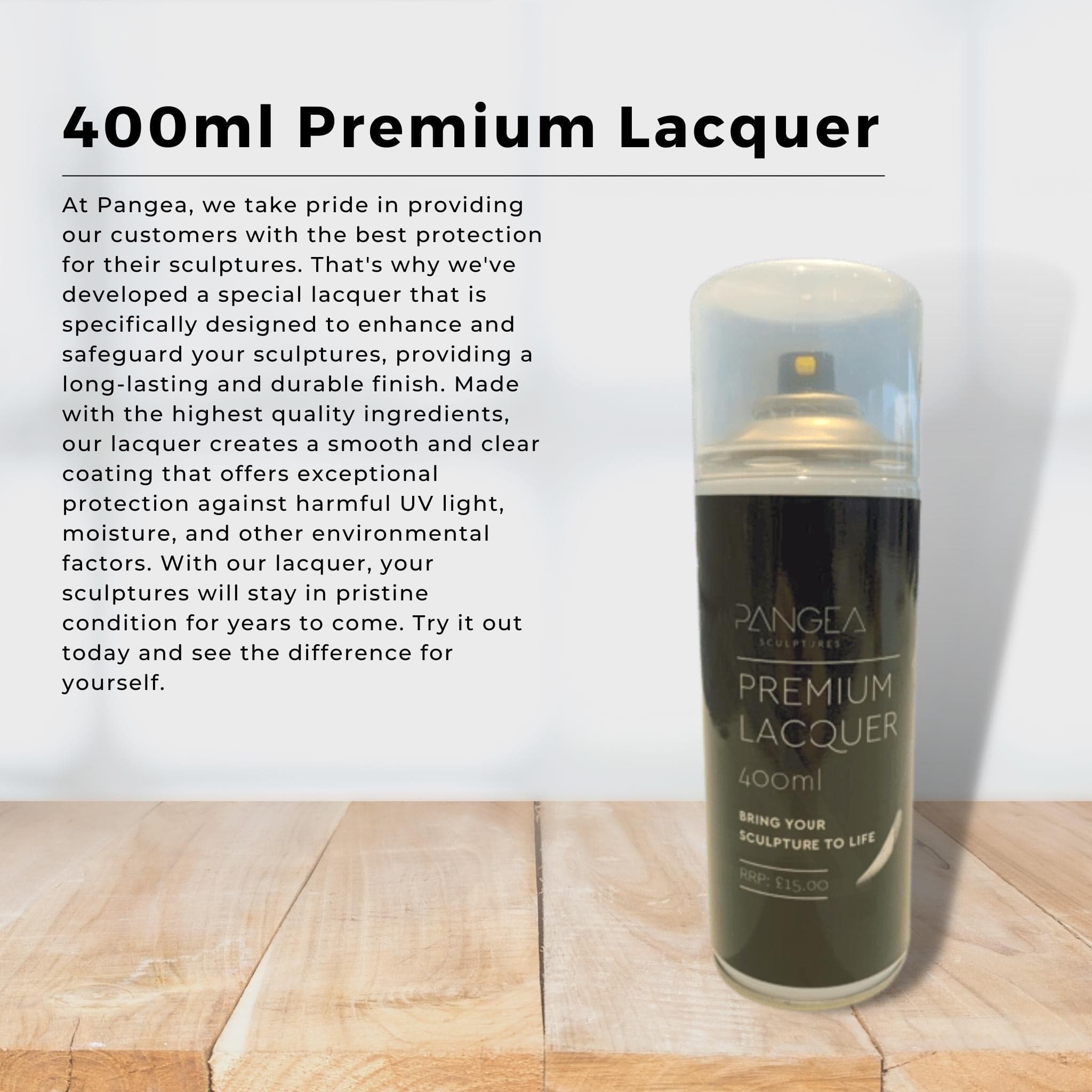 UK customers enjoy free shipping, while international shipping costs will be calculated at checkout
Our special lacquer is designed to protect and enhance sculptures, providing a durable and long-lasting finish. Formulated with high-quality ingredients, this lacquer creates a smooth, clear coating that helps to protect sculptures from the damaging effects of UV light, moisture, and other environmental factors.
In addition to providing excellent protection, our lacquer also enhances the natural beauty of sculptures, giving them a subtle sheen that highlights their unique textures and details. Whether you're a professional artist, collector, or simply looking to protect a cherished sculpture, our lacquer is the perfect choice for preserving and enhancing your valuable pieces.

Applying by Brush
In addition to spraying, our lacquer can also be applied using a paintbrush. Simply dip the brush into the can of lacquer, making sure to remove any excess, and then apply evenly over the surface of your sculpture. Using a brush can provide a more controlled and detailed application, allowing you to focus on specific areas or textures of your sculpture. The instructions for using a brush are also provided on the can.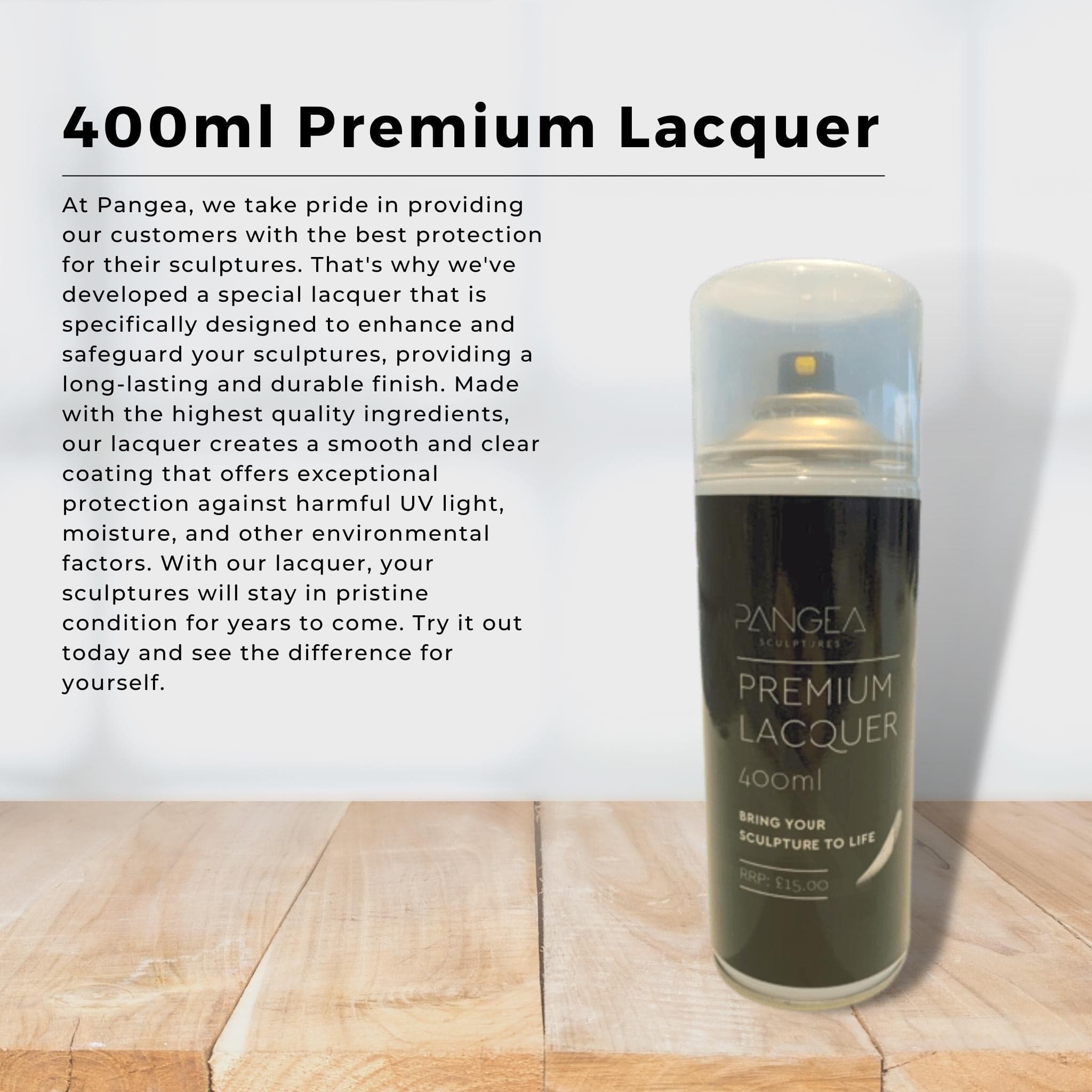 How its Made
Elevate your home décor with our stunning wall art, crafted from 100% recycled high-quality steel. Our eco-friendly process starts in South Africa, where a computerized CAD drawing is created and downloaded for the next stage of production. Sheets of metal are expertly loaded into a state-of-the-art laser dye cutting machine and quality checked by our skilled team.
Once the wall art is complete, it is carefully crated and shipped to Pangea in England for further quality checks and lacquering, enhancing its appearance and longevity. Some of our wall art pieces even have the option for back lighting, which can be easily fitted by the client.
At Pangea, we pride ourselves on our unique designs and artist impressions. Whether you're looking for a striking abstract pattern or a nature-inspired motif, our expert team is dedicated to bringing your vision to life. Add a touch of elegance and sustainability to your home with our beautiful wall art today.
This product has no reviews yet.