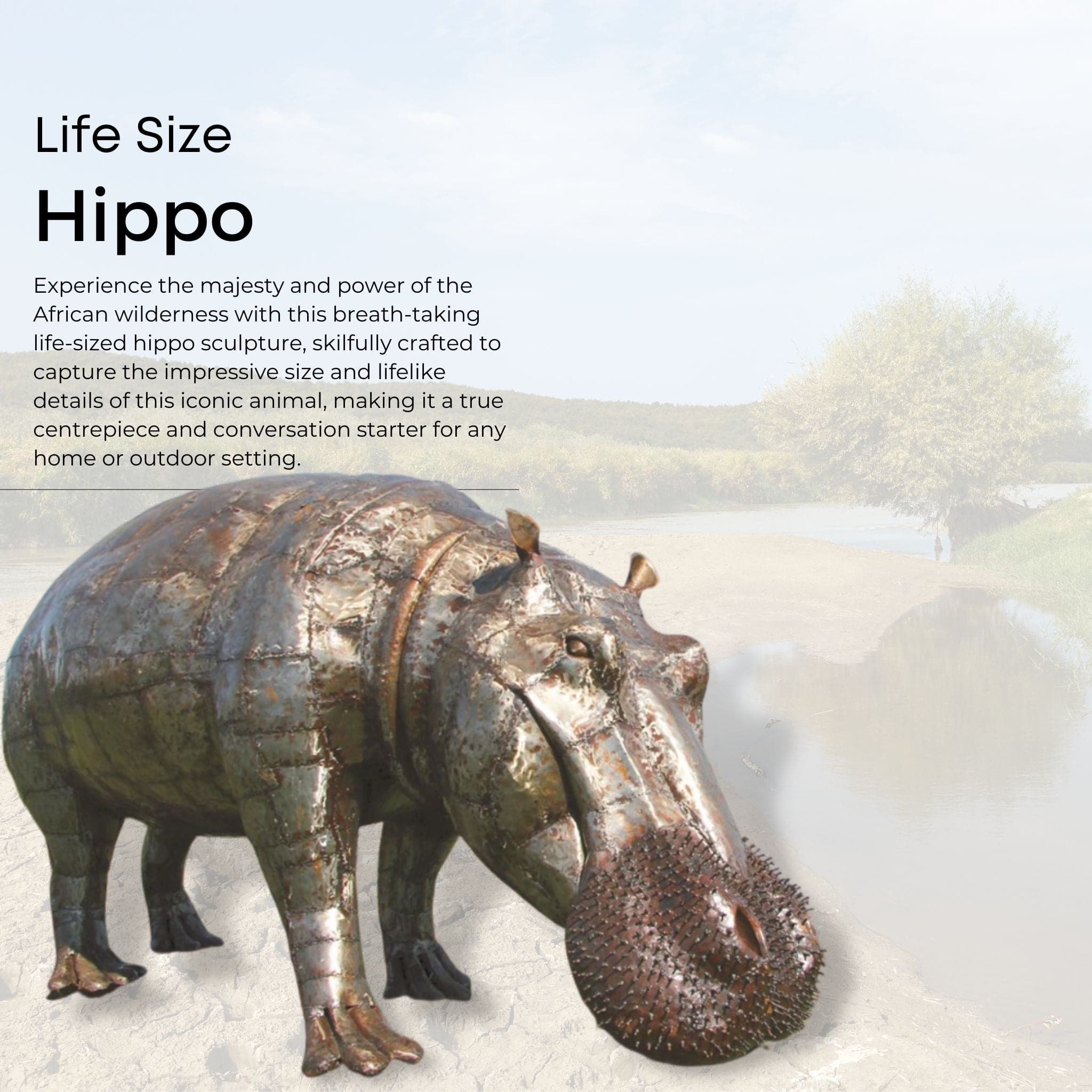 Life Size Natural Hippo
---
Pickup available at Pangea Showroom
Usually ready in 1 hour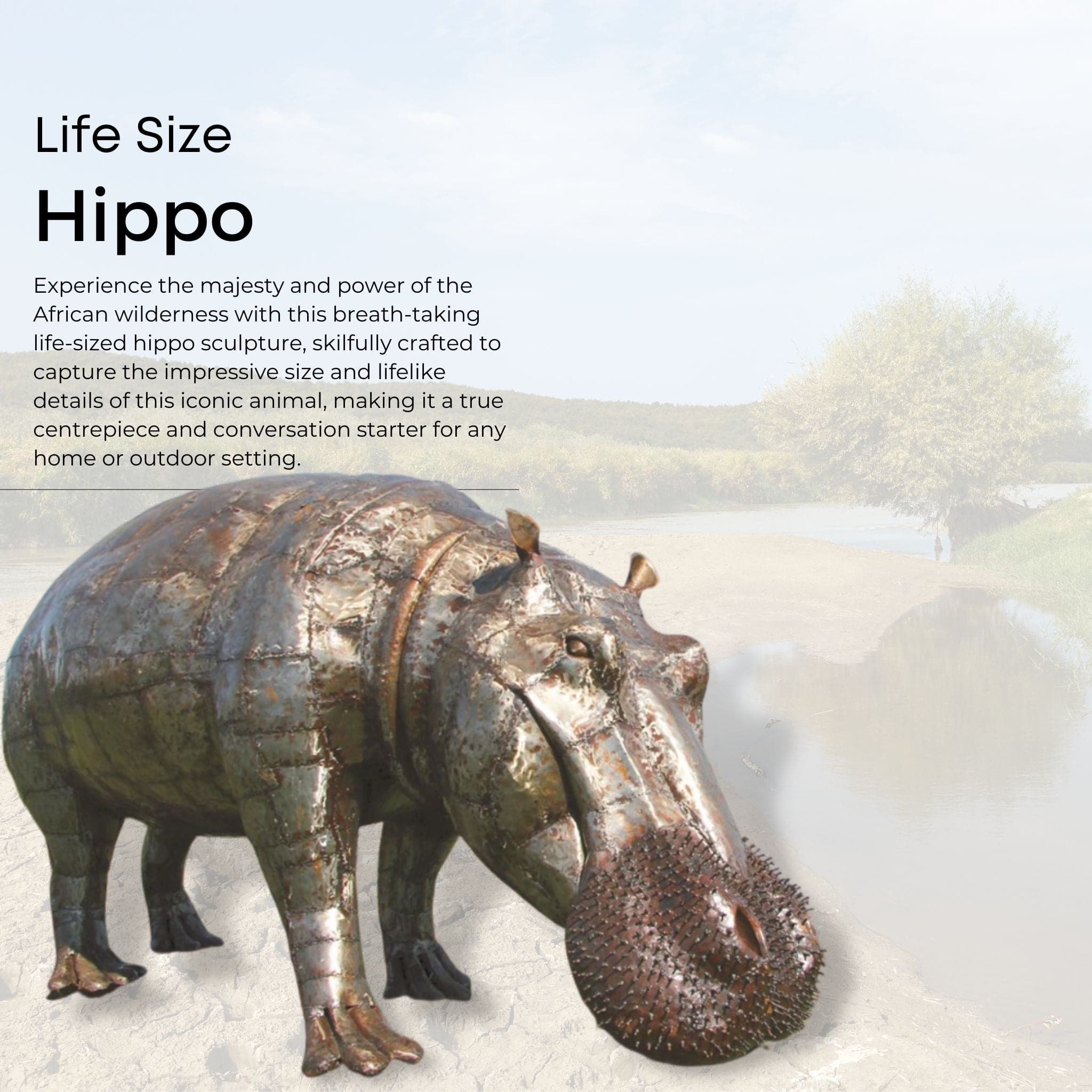 UK customers enjoy free shipping, while international shipping costs will be calculated at checkout

Introducing our magnificent Hippo sculpture - a true masterpiece of craftsmanship and artistry. Handcrafted by our skilled artisans using premium recycled materials and traditional sculpting techniques, this stunning piece captures the grandeur and strength of these magnificent animals in breathtaking detail.
With its commanding presence and distinctive features, our Hippo sculpture is a true statement piece that demands attention and admiration. Whether displayed indoors or outdoors, it is sure to fascinate and inspire with its intricate design and flawless craftsmanship.
Each Hippo sculpture is a unique work of art, painstakingly crafted to showcase the beauty and power of these iconic animals. From the rough texture of their skin to the shape of their massive jaws, every aspect is carefully sculpted to create a lifelike and awe-inspiring representation of the hippopotamus.
Invest in the enduring beauty and sustainability of our Hippo sculpture, and infuse a touch of natural grace into your home, garden, or public space. With its exceptional quality and timeless appeal, it is certain to be a cherished addition to your collection and a conversation starter for years to come.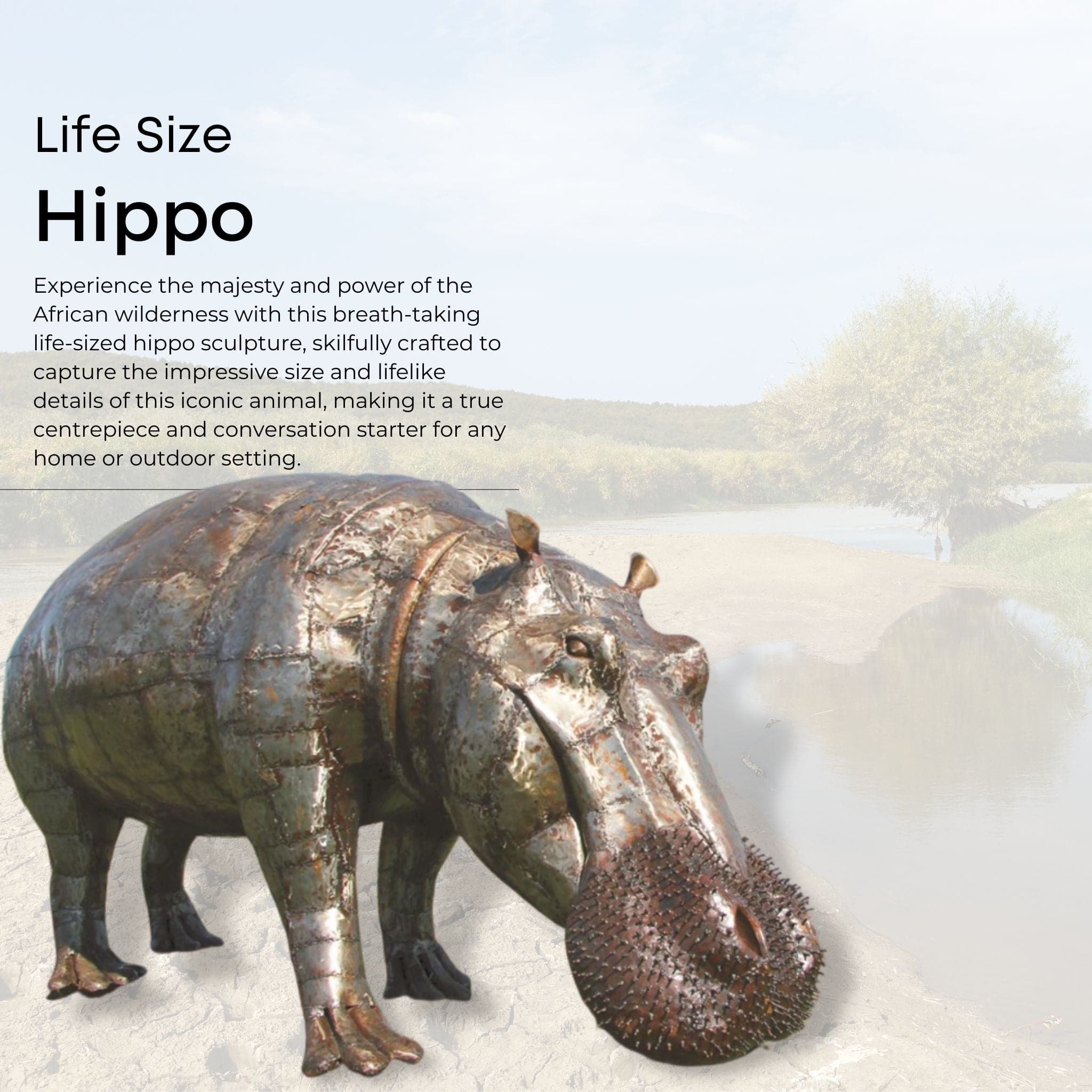 Crafting our Stunning Hippo Sculptures
Our hippopotamus sculptures are meticulously crafted by skilled artisans using traditional metalworking techniques that have been passed down through generations. The process commences with a design that takes into consideration the desired size, shape, and level of detail.
Once the design is approved, the artisans carefully choose the type of metal to be used for the sculpture. For our metal hippopotamus sculptures, we use steel that is skillfully lacquered to achieve a glossy finish. The metal is then cut and shaped using specialized tools and techniques, with the artisans paying close attention to every detail.
After the hippopotamus has been shaped and forged, it is carefully lacquered to achieve a glossy shine, emphasizing the sleek and modern design of these magnificent creatures. Each of our hippopotamus sculptures is a breathtaking work of art, capturing the strength and grace of these incredible animals. Purchasing one of our handmade hippopotamus sculptures is a unique way to add a touch of industrial charm and personality to your home or office. It is sure to be a conversation piece in any space, bringing a piece of the wild into your environment.
This product is rated 5.0 of 5.0 stars.
It has received 1 review.