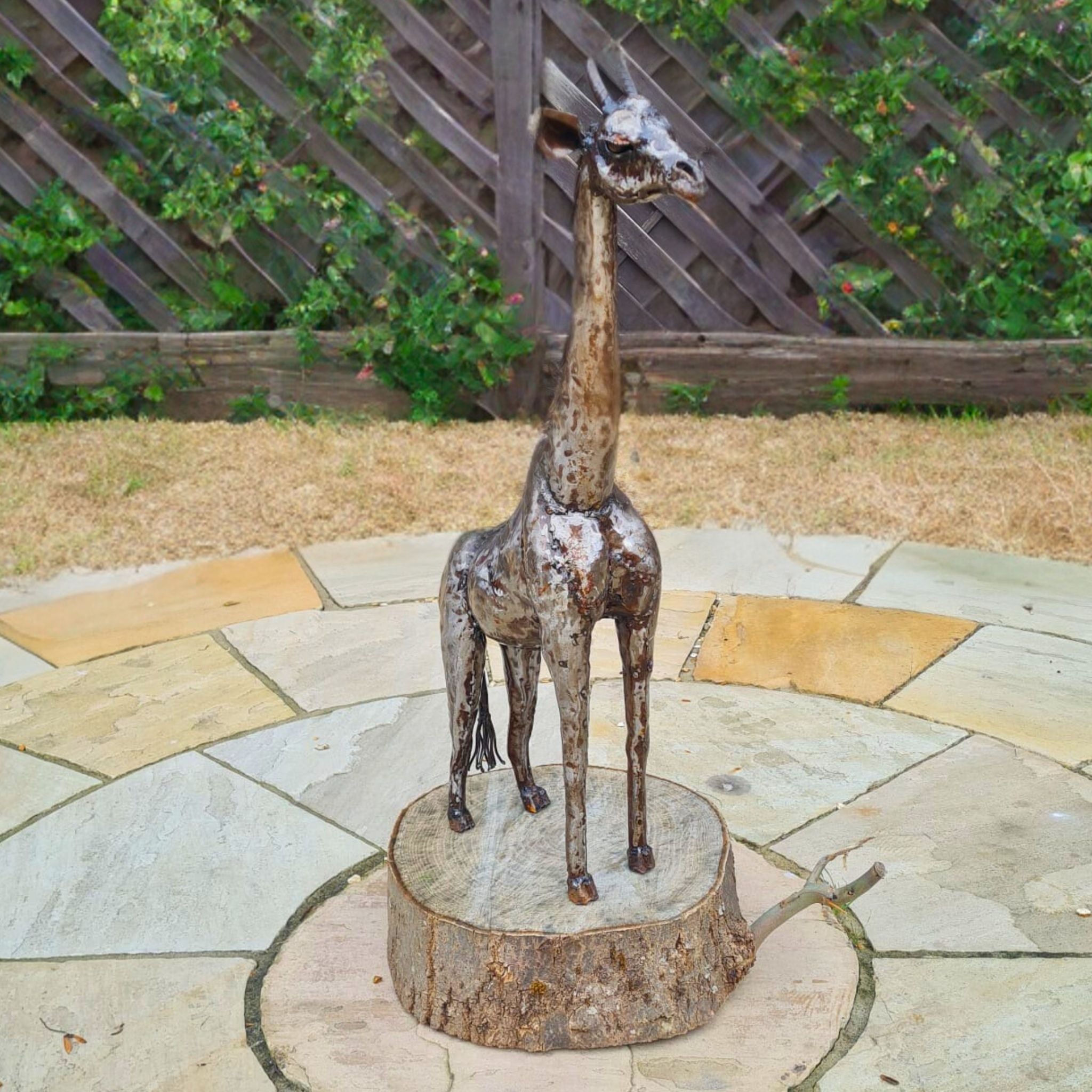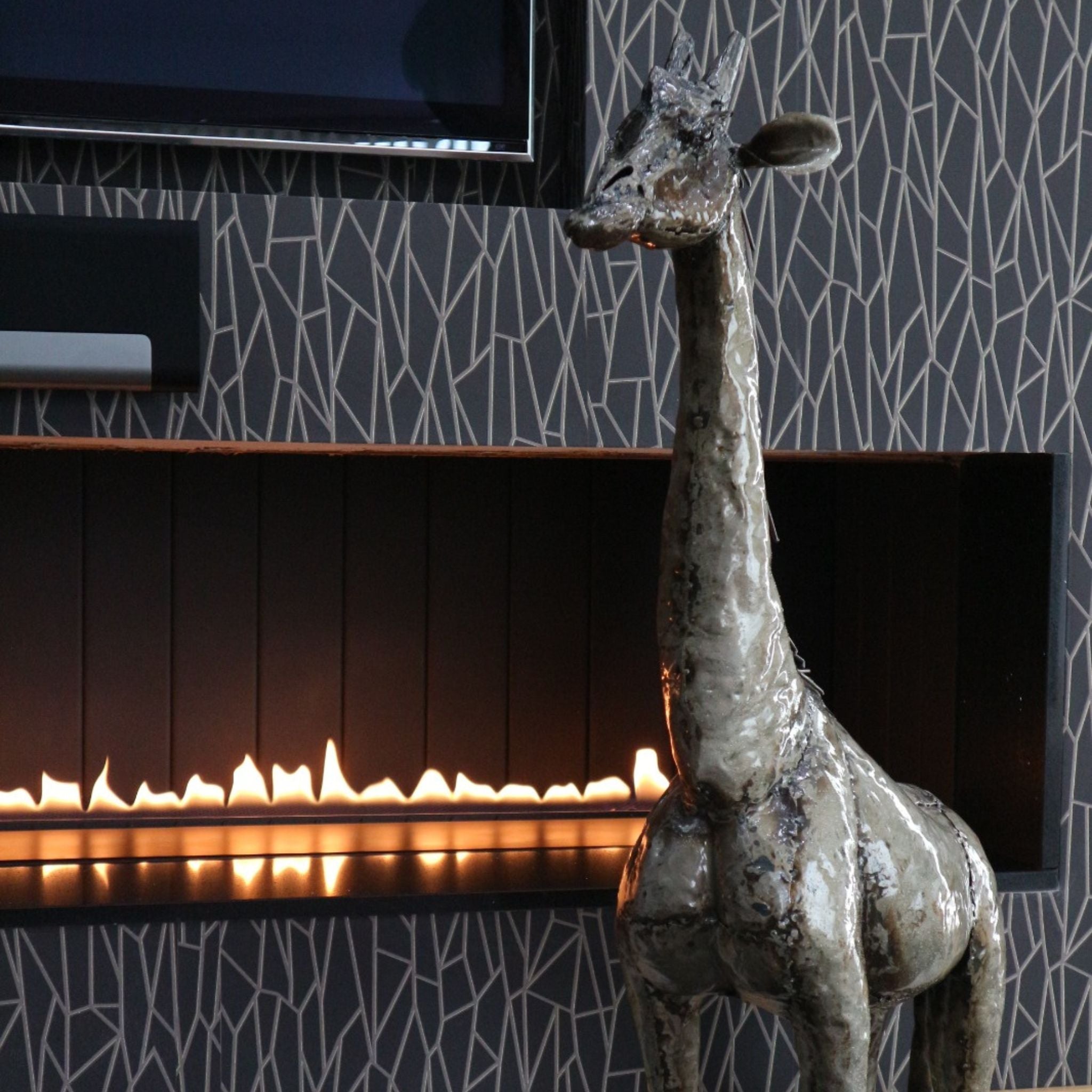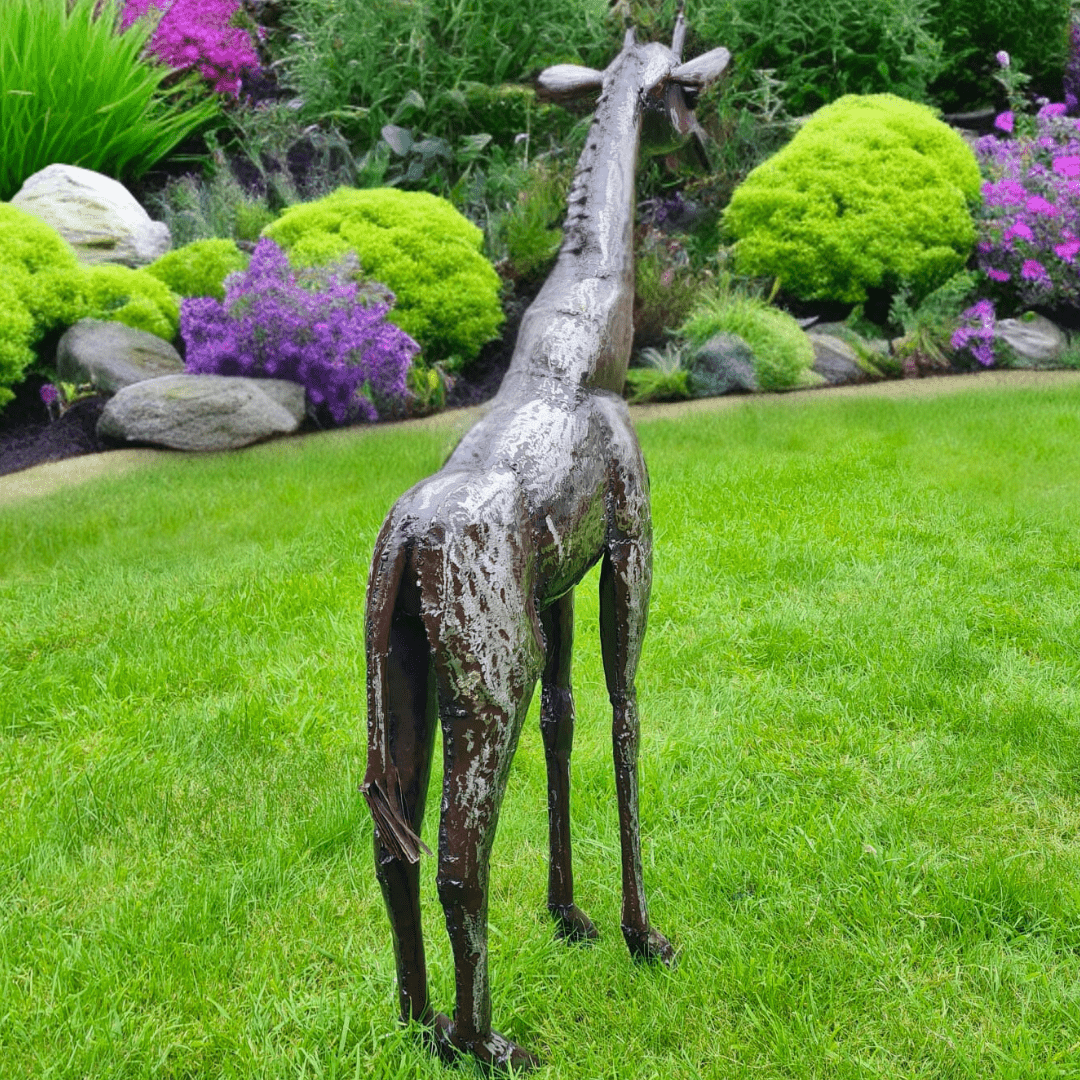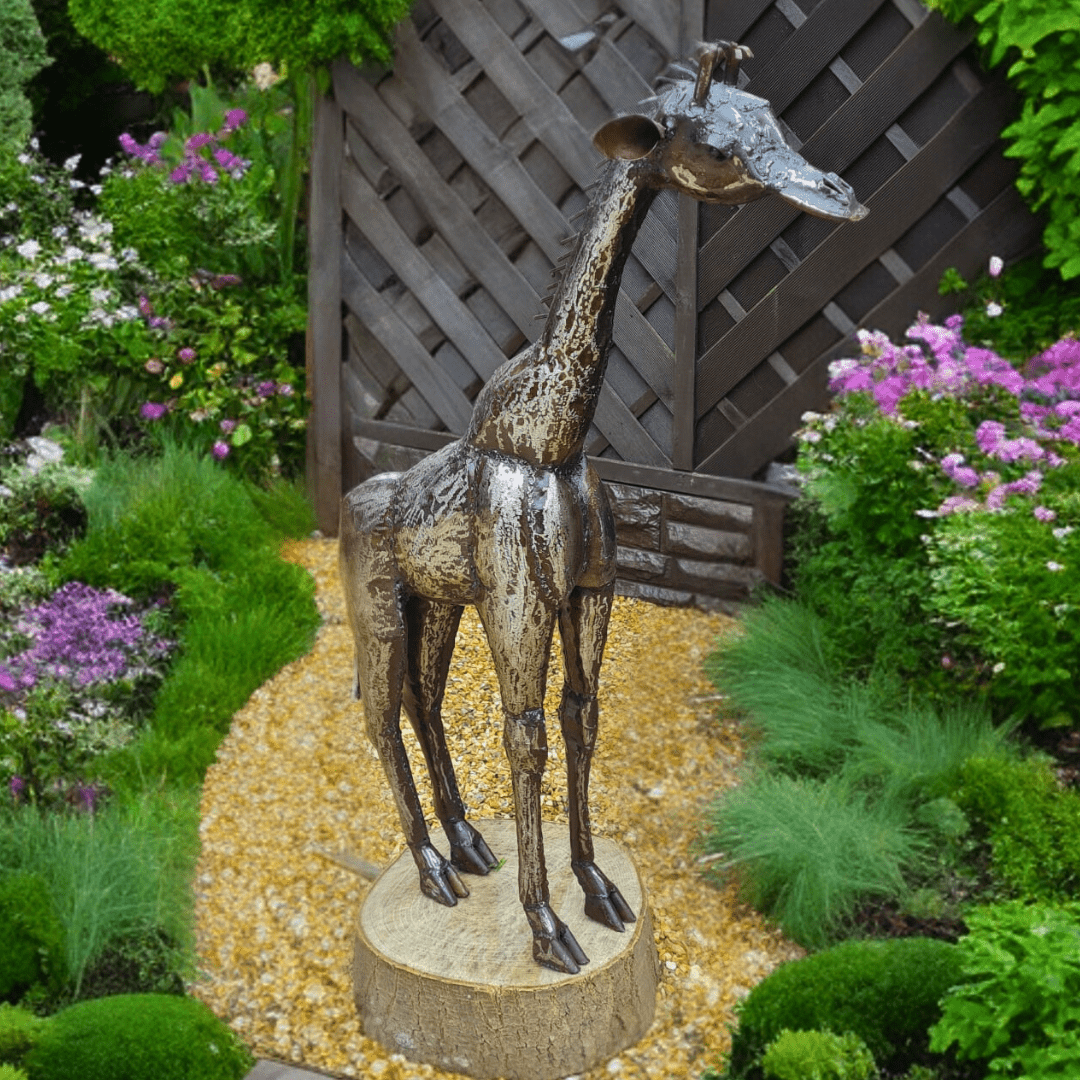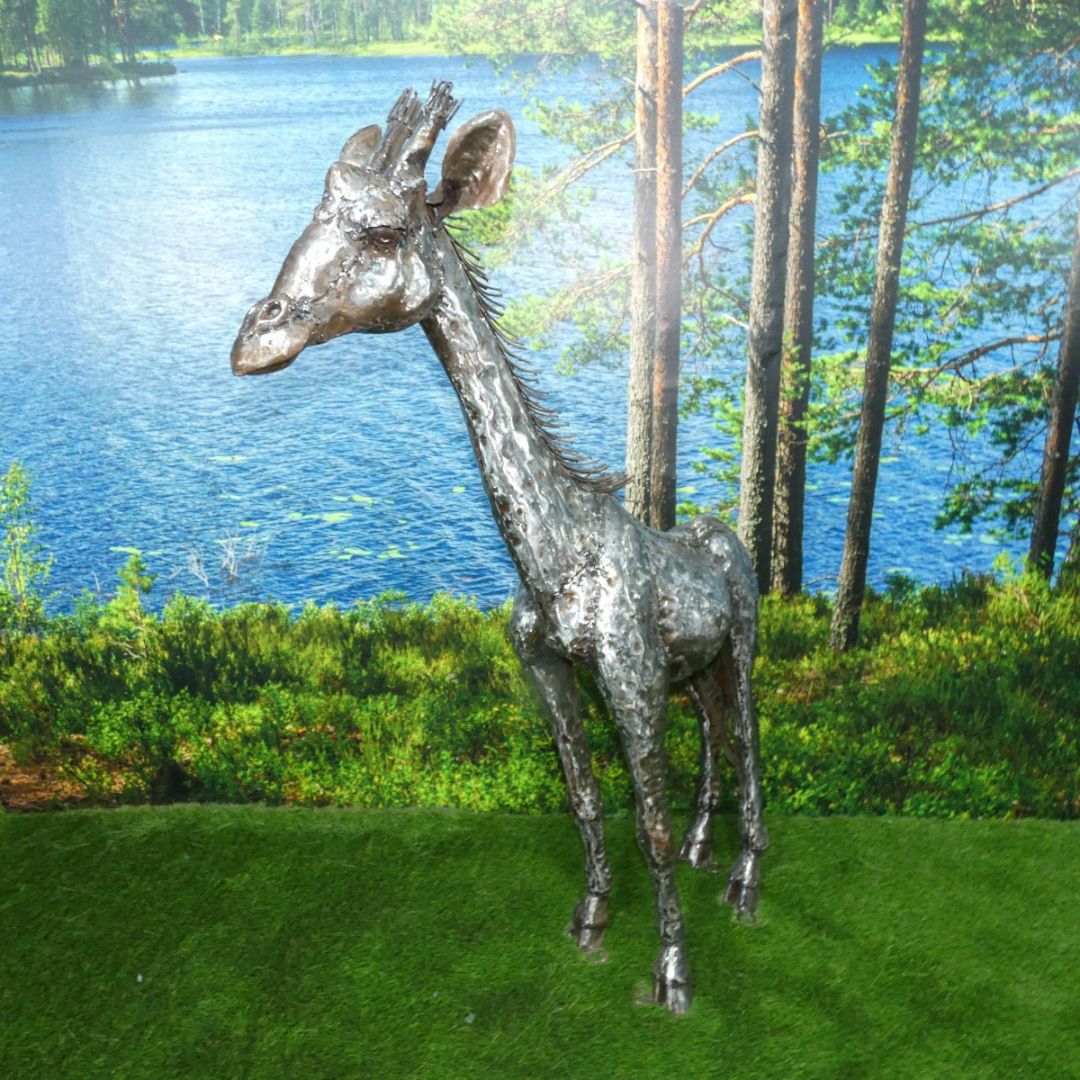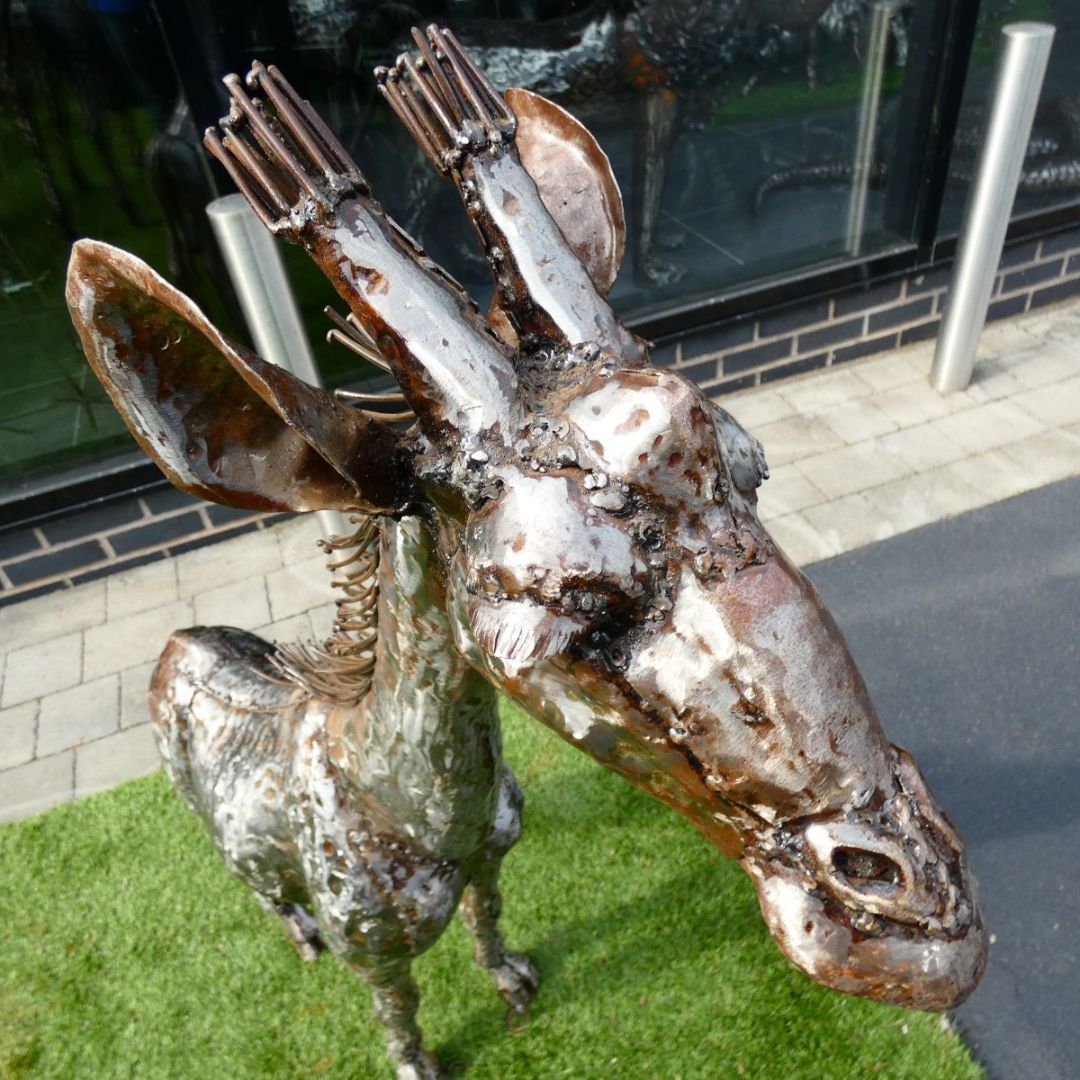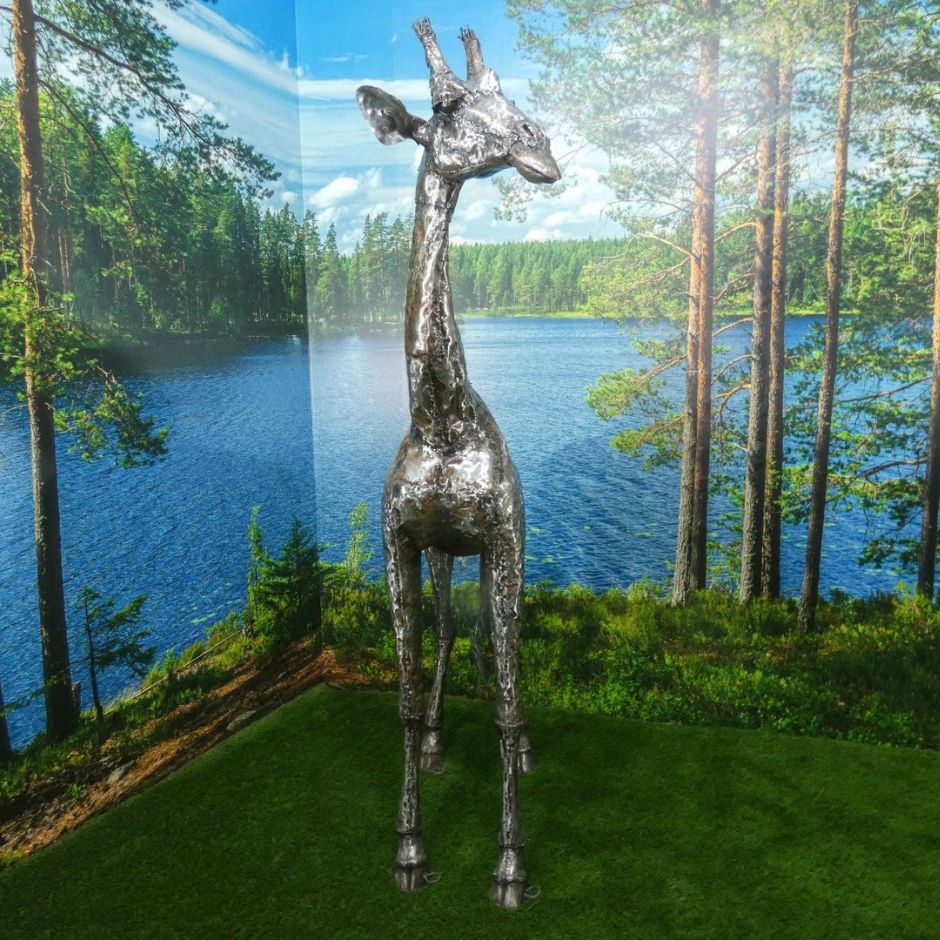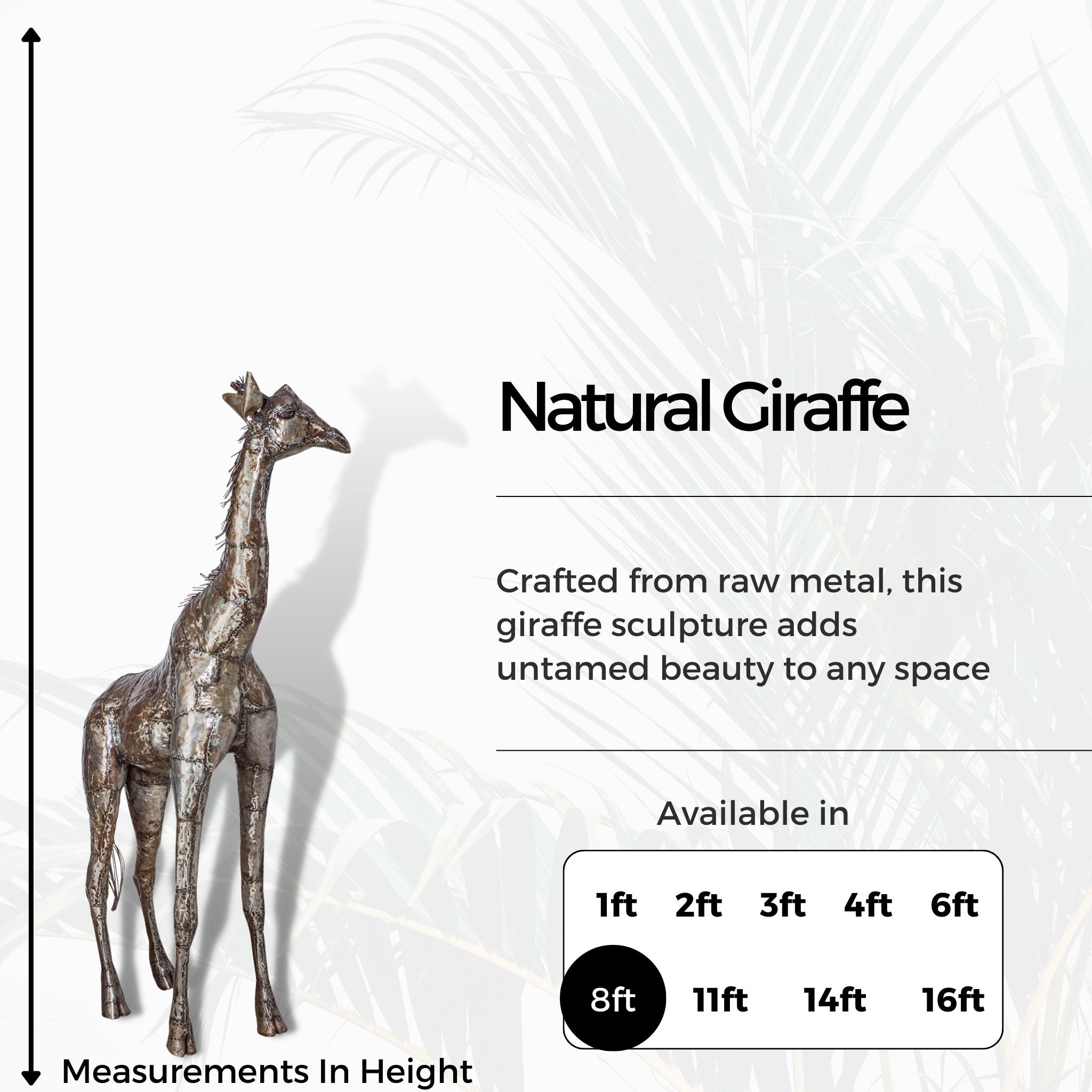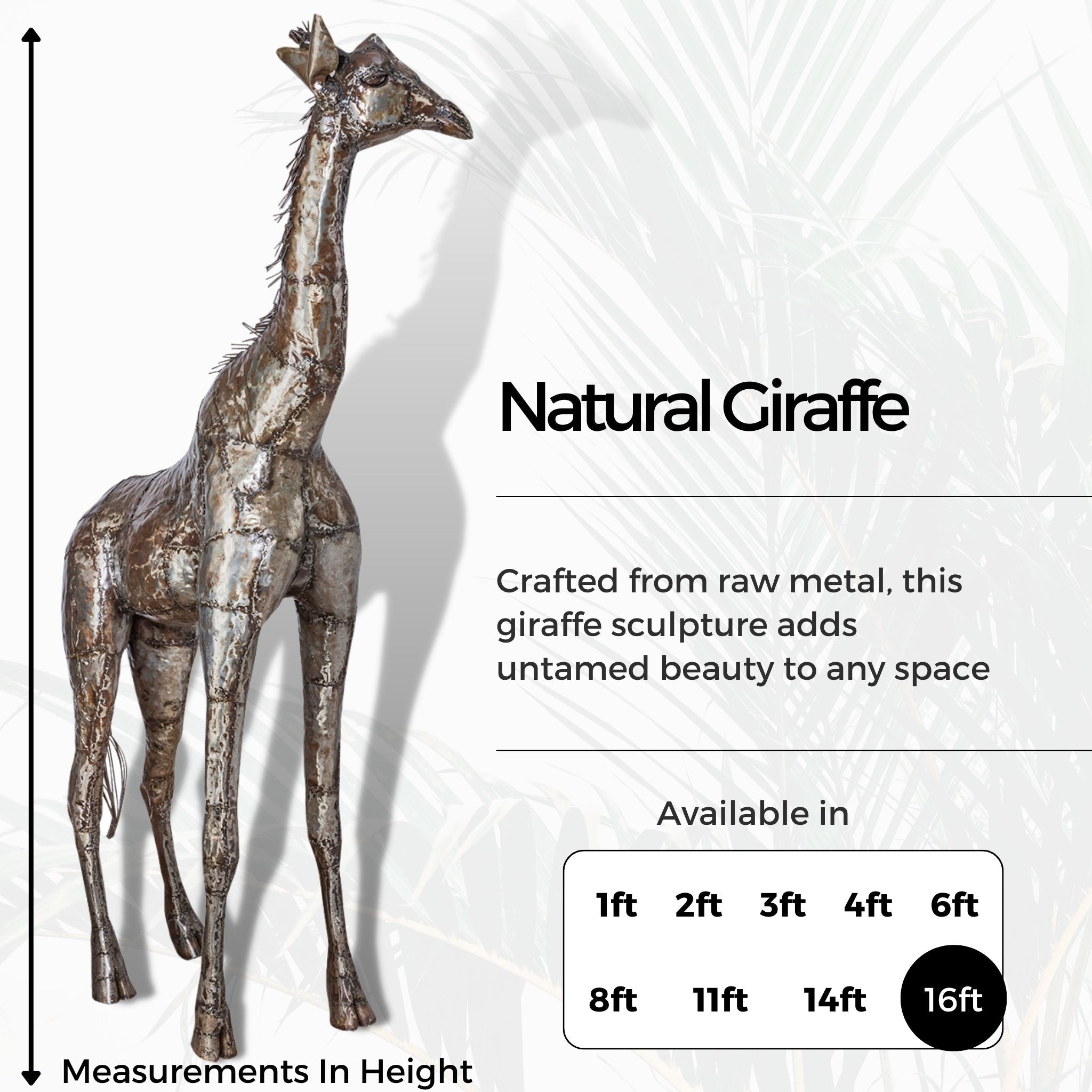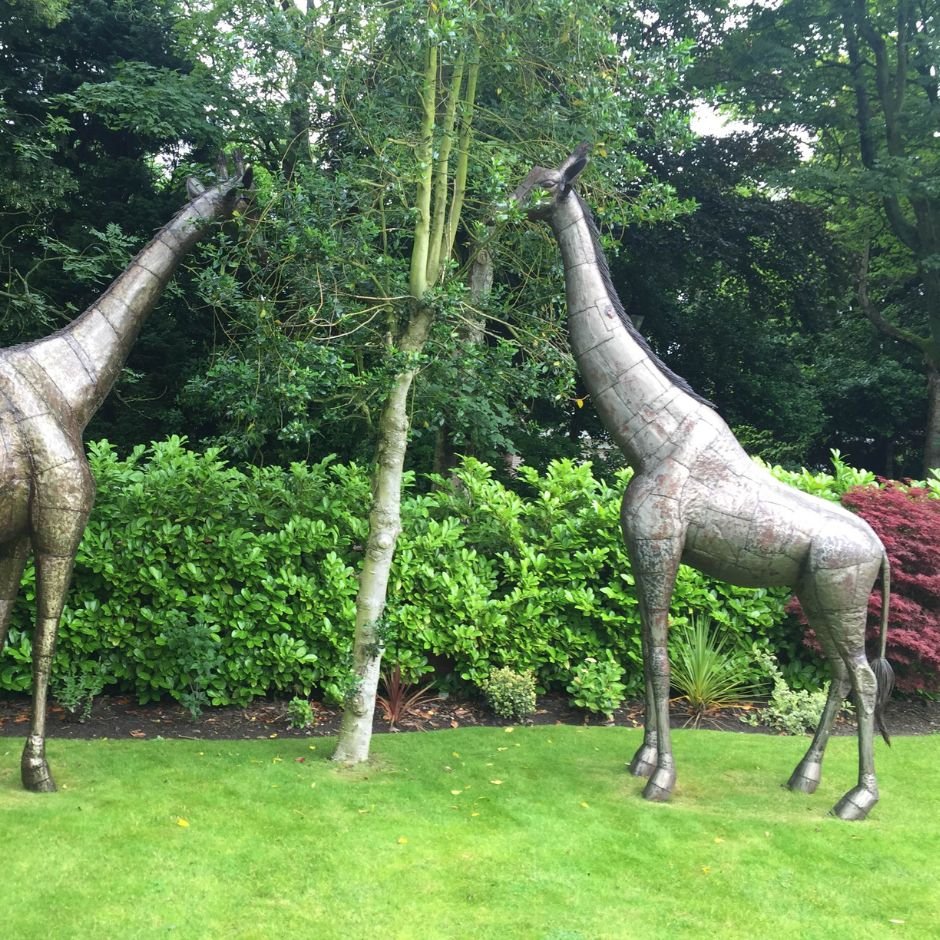 Natural Giraffe
---
Pickup available at Pangea Showroom
Usually ready in 1 hour
UK customers enjoy free shipping, while international shipping costs will be calculated at checkout
Description: 
Introducing our stunningly lifelike Polished Giraffe sculpture, meticulously handcrafted by our skilled artisans using traditional forging techniques and premium recycled steel. Available in a range of sizes, from a charming 1ft to an impressive 16ft tall option, you can choose the perfect size to suit your needs and create a captivating focal point in any setting.
Each sculpture is a unique work of art, carefully crafted with meticulous attention to detail, ensuring that no two pieces are exactly alike. The polished surface captures the essence of the wild, offering a perfect addition to any space in need of a touch of natural elegance.
Whether showcased indoors or outdoors, our Giraffe sculpture is sure to impress, captivating the hearts of all who admire it. Its lifelike appearance and impressive size make it an ideal addition to large commercial or public spaces, such as zoos, museums, or parks.
Invest in the timeless elegance and sustainability of our exquisite Polished Giraffe sculpture, and bring the beauty of the savanna into your home, garden, or public space today. With its exceptional craftsmanship and breath-taking beauty, it is certain to be a cherished addition to your collection.

Specification:
Features:

Exquisite Painted Sculpture ✅
Durable Metal Construction ✅
Artisan-Crafted in Africa ✅
Versatile Display Options (Indoor & Outdoor) ✅
Crafting our Stunning Giraffe Sculptures
Our exquisite giraffe sculptures are crafted by hand in Africa using traditional techniques passed down through generations. Skilled artisans meticulously shape and forge each piece, ensuring that every detail is perfect. These magnificent sculptures are available in an array of sizes, with the biggest standing at an impressive 16 feet tall.
We offer two options for the finish of your giraffe sculpture: raw metal or a range of colour schemes. The raw metal option highlights the natural beauty of the steel and adds a touch of industrial charm to your decor. For those looking for a pop of color, we offer a range of hand-painted color schemes to suit any interior style. Our expert team of artists carefully apply each color by hand, ensuring that the final result is a stunning work of art.
No matter which option you choose, our giraffe sculptures are sure to be a conversation piece in any space. They capture the grace and majesty of these beautiful animals, while also adding a touch of whimsy and personality to your home or office.
Invest in the beauty and quality of our handcrafted giraffe sculptures, and bring a piece of Africa into your space today.
This product is rated 5.0 of 5.0 stars.
It has received 1 review.