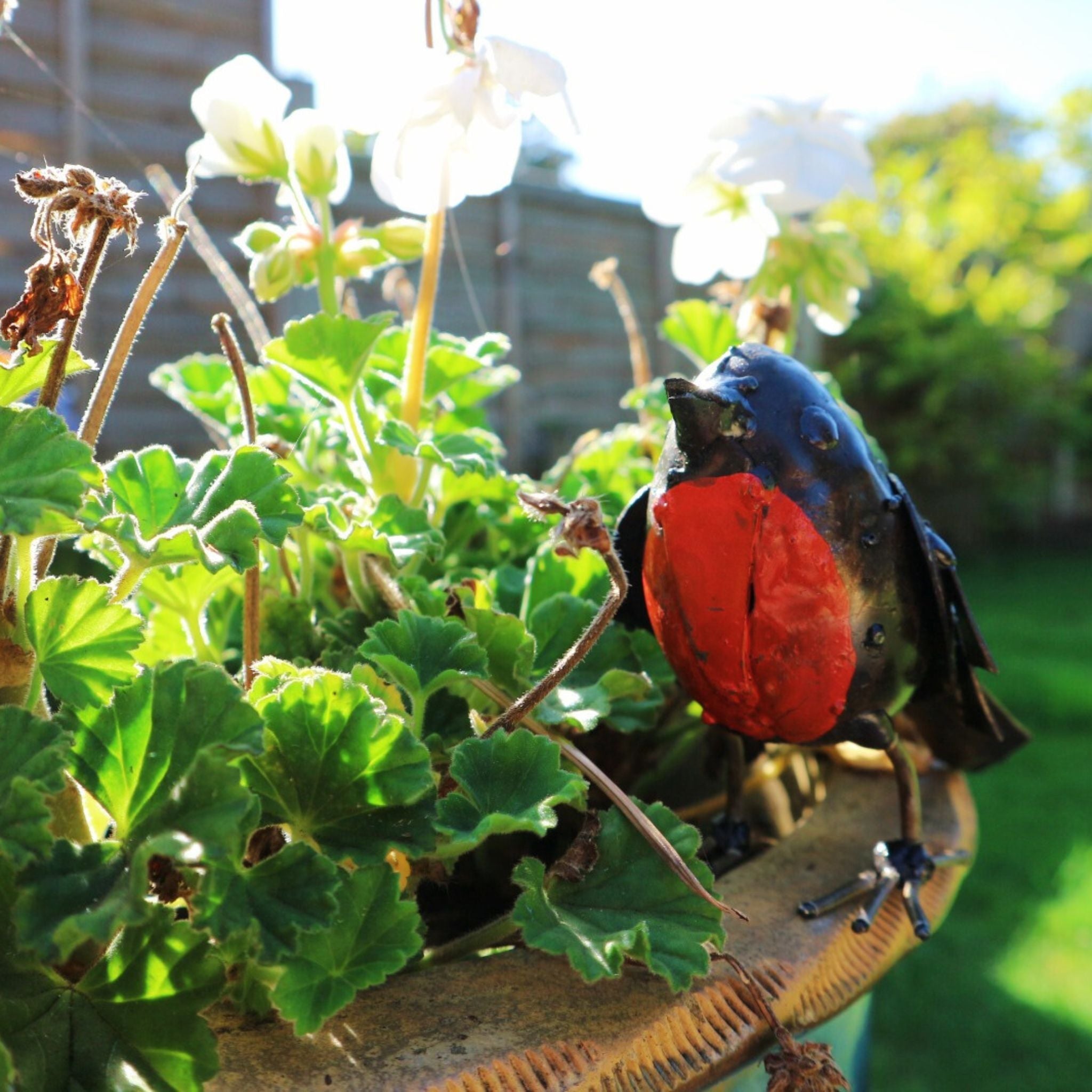 Painted Robin
---
Pickup available at Pangea Showroom
Usually ready in 1 hour
Painted Robin
One Robin £15
UK customers enjoy free shipping, while international shipping costs will be calculated at checkout
Introducing our meticulously hand-crafted Red Robin sculpture, standing at 4 inches in height, 7 inches in length, and 3.5 inches in width. This charming masterpiece captures the essence of these beloved feathered friends with intricate details and impeccable craftsmanship.
Crafted for both indoor and outdoor display, its compact size makes it a versatile addition to any space. The weather-resistant design ensures its durability, allowing you to enjoy its enchanting presence for years to come. Elevate your surroundings with this stunning Red Robin sculpture and experience the joy of owning a hand-crafted treasure that captures the spirit of nature in every detail.
Crafting our Stunning Bird Sculptures
Our bird sculptures are masterfully crafted by skilled artisans using traditional metalworking techniques that have been passed down through generations. The process begins with a design that carefully considers the desired form and level of detail. Once the design is finalized, the artisans carefully select the metal that will be used for the sculpture. For our metal bird sculptures, we use high-quality steel that is skillfully lacquered to achieve a lustrous finish. Specialized tools and techniques are utilized to cut and shape the metal, and the artisans labor meticulously on each piece to ensure that every aspect is flawless. Once the bird has been sculpted and forged, it is meticulously lacquered to create a stunning sheen, highlighting the natural beauty of these graceful creatures. Investing in one of our handcrafted bird sculptures is a distinctive way to add a touch of elegance and personality to your home or office. It is sure to be a focal point in any space, bringing the beauty of nature into your environment.
This product is rated 5.0 of 5.0 stars.
It has received 1 review.