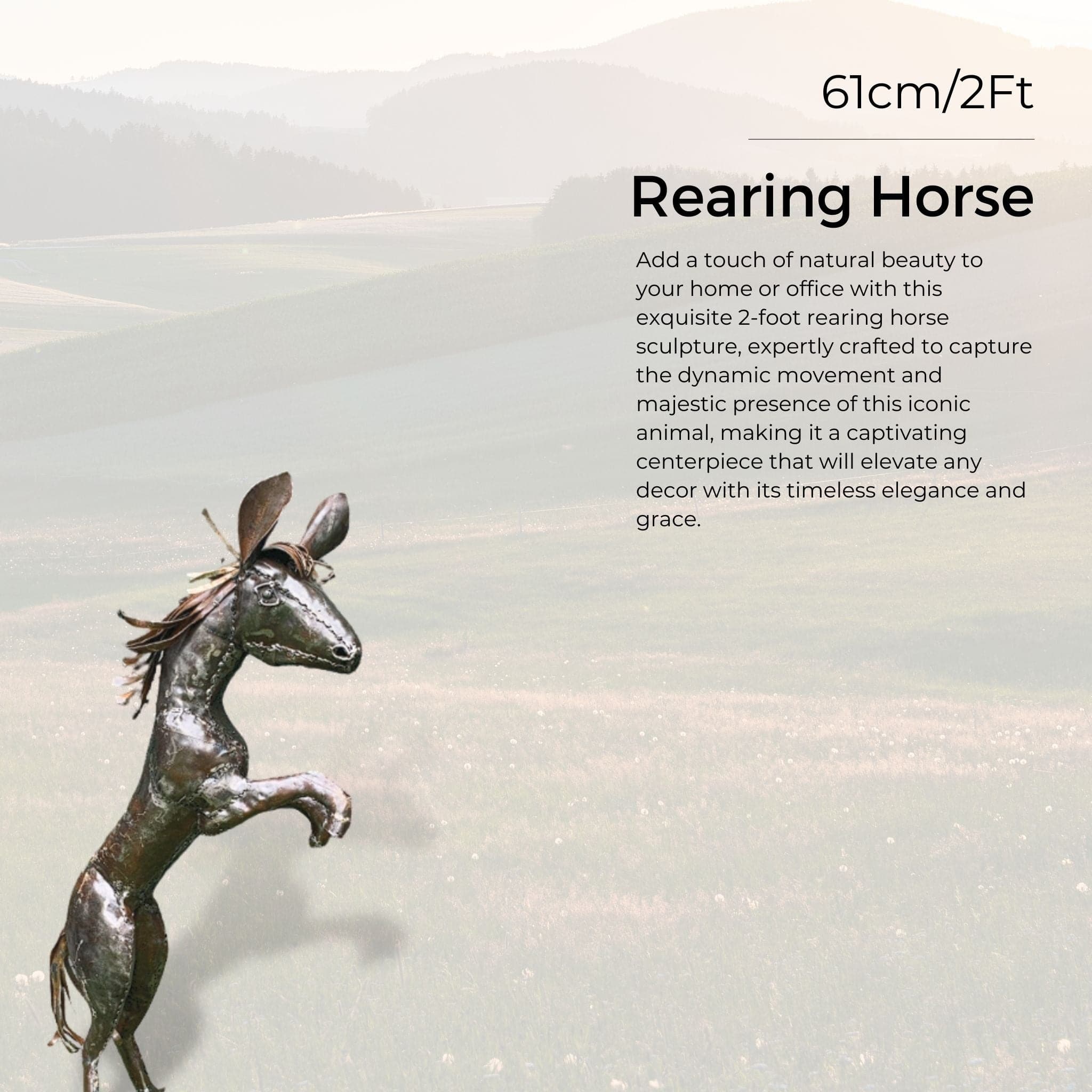 Small Natural Rearing Horse
---
Pickup available at Pangea Showroom
Usually ready in 1 hour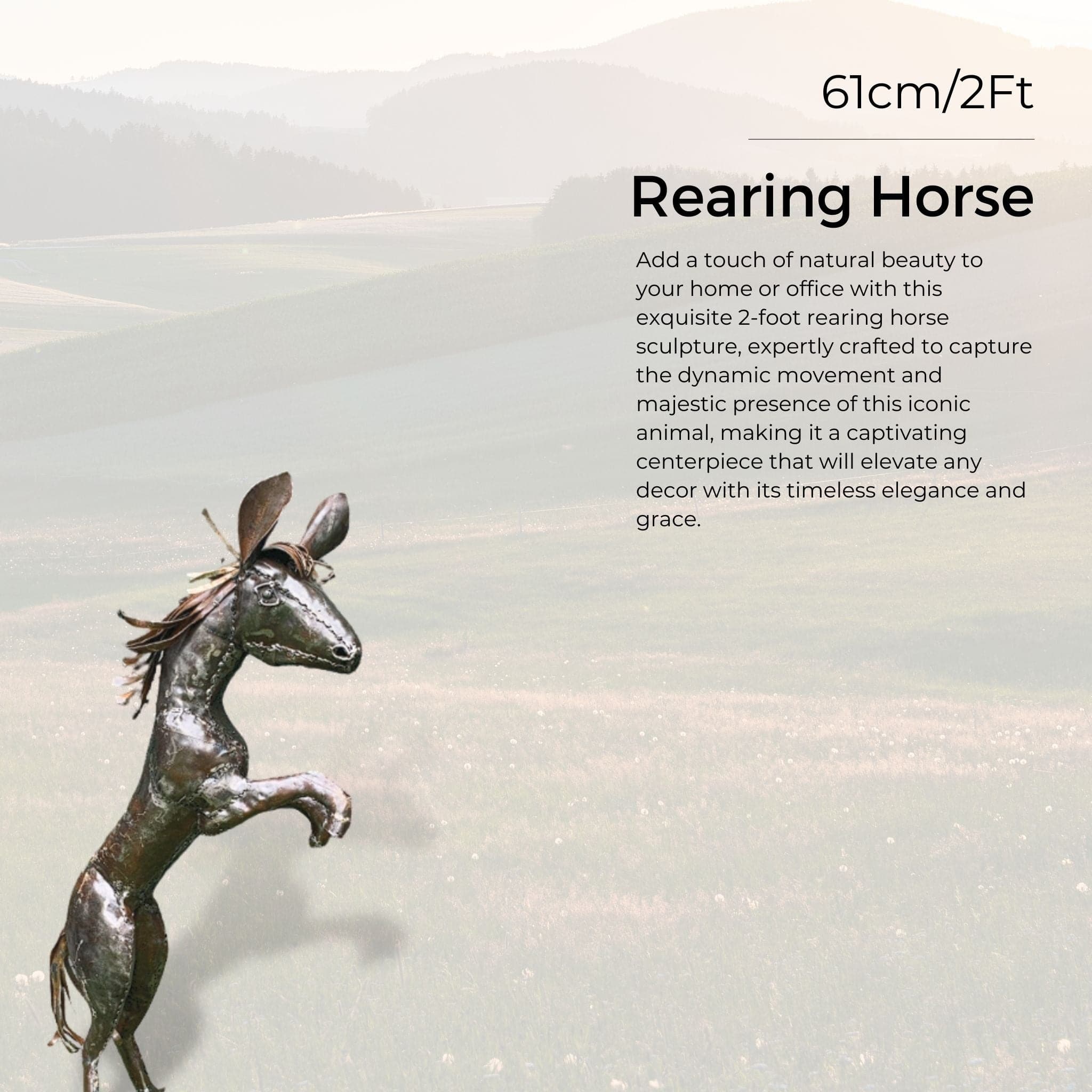 Small Natural Rearing Horse
UK customers enjoy free shipping, while international shipping costs will be calculated at checkout
Looking for a stunning piece of art that will add a touch of exquisite beauty to your home or office? Look no further than these metal horse sculptures made out of recycled steel, polished and lacquered to perfection.
Each sculpture is a one-of-a-kind masterpiece that has been crafted with great care and attention to detail by skilled artisans. The polished and lacquered finish gives the sculptures a brilliant shine that captures the eye and draws you in for a closer look.
The intricate details and graceful lines of the horse's form are truly exquisite, making these sculptures a true work of art that will be treasured for years to come. Whether you're a lover of horses or simply appreciate beautiful and unique home decor, these metal horse sculptures are sure to impress.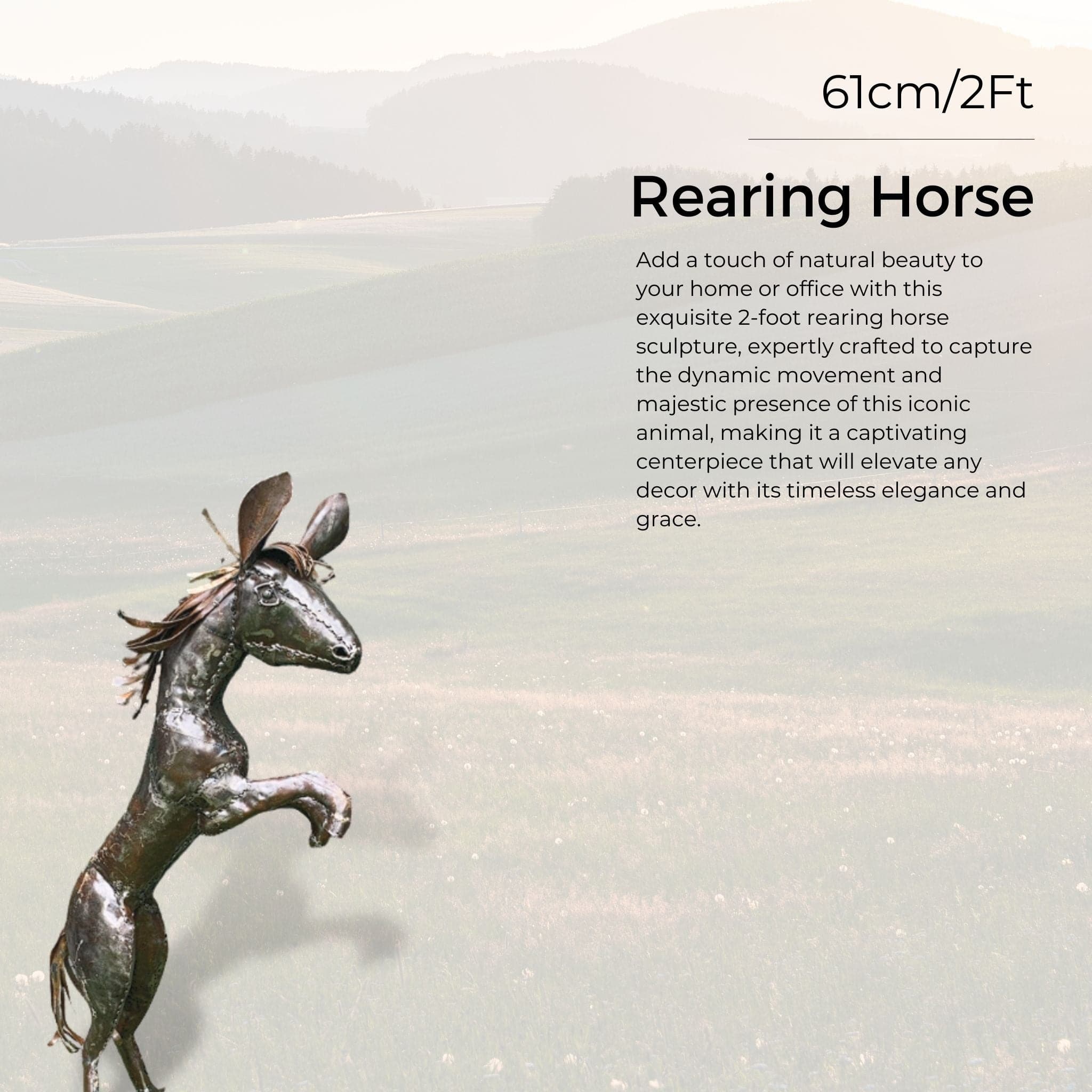 Crafting our Stunning Horse & Stag Sculptures
Our horse & stag sculptures are expertly crafted by skilled artisans using traditional metalworking techniques that have been passed down through generations. The process begins with a design that takes into account the desired shape and level of detail. Once the design is finalized, the artisans carefully select the metal that will be used for the sculpture.
For our metal horse & stag sculptures, we use high-quality steel that is expertly polished to achieve a sleek finish. Using specialized tools and techniques, the metal is then cut and shaped to create the desired form. The artisans take great care with each piece, ensuring that every detail is perfect.
After the horse or stag has been shaped and forged, it is carefully polished to create a stunning shine, showcasing the beauty and grace of these magnificent animals. Our horse & stag sculptures are available in various sizes, depending on the specific design and preferences of our clients. Each one is a magnificent work of art, capturing the majesty and power of these incredible creatures. Investing in one of our handcrafted horse or stag sculptures is a unique way to add a touch of sophistication and personality to your home or office. It is sure to be a conversation piece in any space, bringing a piece of nature's beauty into your environment.
This product has no reviews yet.