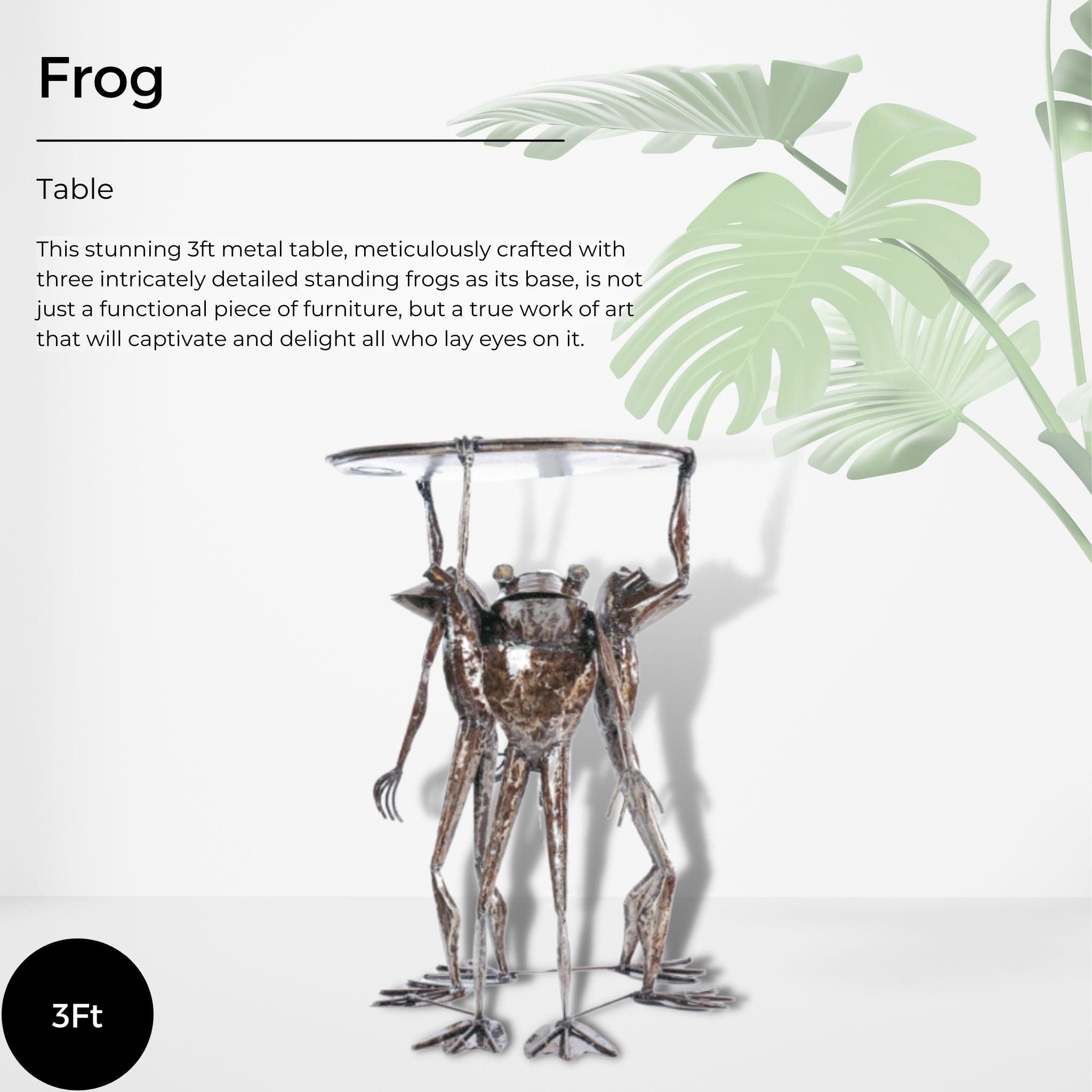 Frog Table
---
Pickup available at Pangea Showroom
Usually ready in 1 hour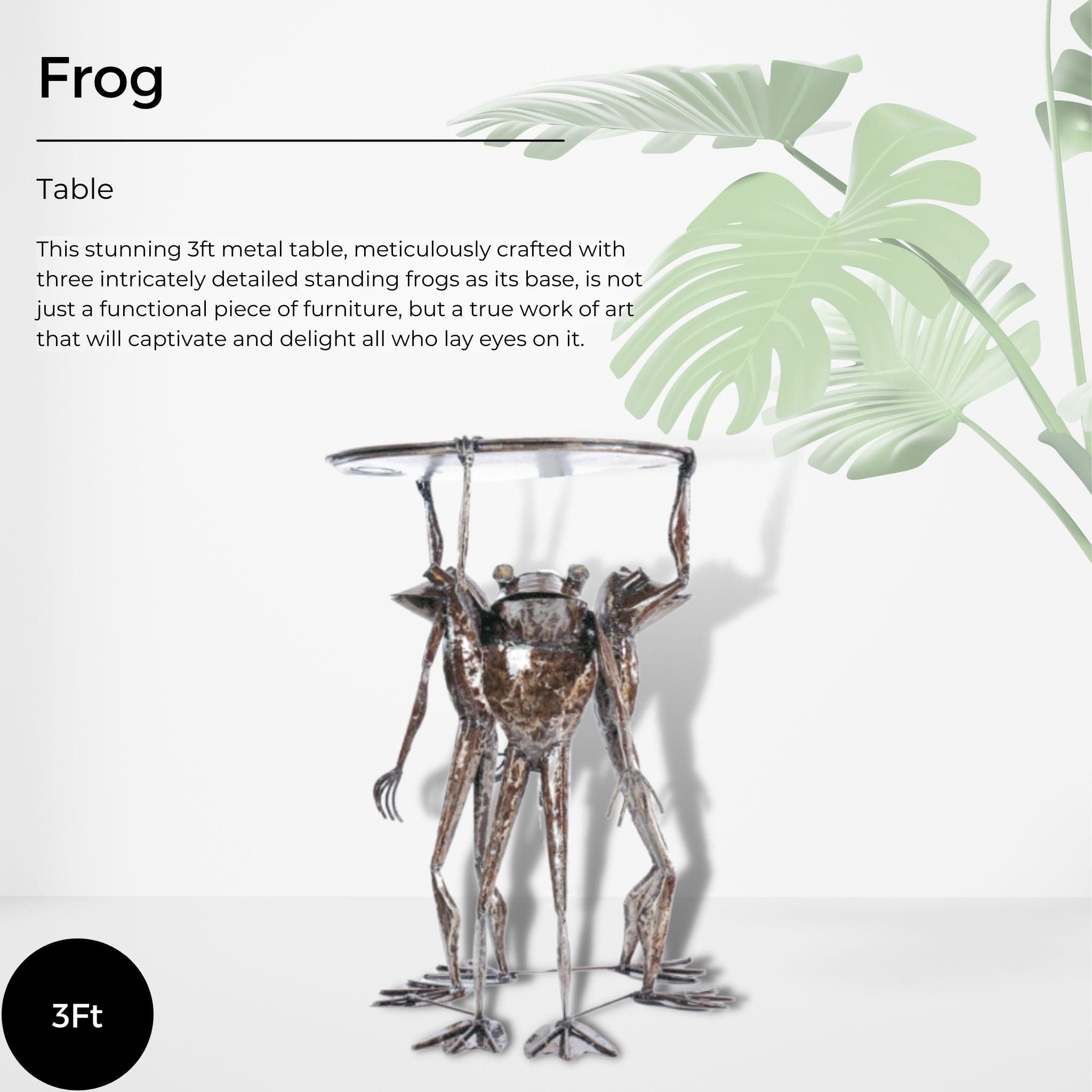 UK customers enjoy free shipping, while international shipping costs will be calculated at checkout
Description: 
Introducing our Frog Table, a whimsical and functional piece of furniture that combines the charm of a frog with the practicality of a table. Handcrafted by a skilled artisan, this table is made from high-quality materials and features intricate details that bring to life the playful personality of this amphibian.
With its lifelike appearance and unique design, this Frog Table is a truly special creation that will add a touch of joy and creativity to any space. Its expert craftsmanship, realistic frog anatomy, and expressive features make it a masterpiece that's sure to spark conversations and admiration.
Crafted with precision and care, this Frog Table is built to be sturdy and durable, providing both functionality and artistic appeal. Its flat surface provides ample space for placing drinks, books, or other items, while its whimsical frog legs and table base add a playful twist to your home decor.
Whether you choose to use it as a coffee table, side table, or a conversation starter, this Frog Table will bring a sense of delight and character to your living space. It's a perfect addition for frog enthusiasts, nature lovers, or anyone who appreciates unique and imaginative design.

Specification: 
Features:


Durable Metal Construction ✅
Artisan-Crafted in Africa ✅
Versatile Display Options (Indoor & Outdoor) ✅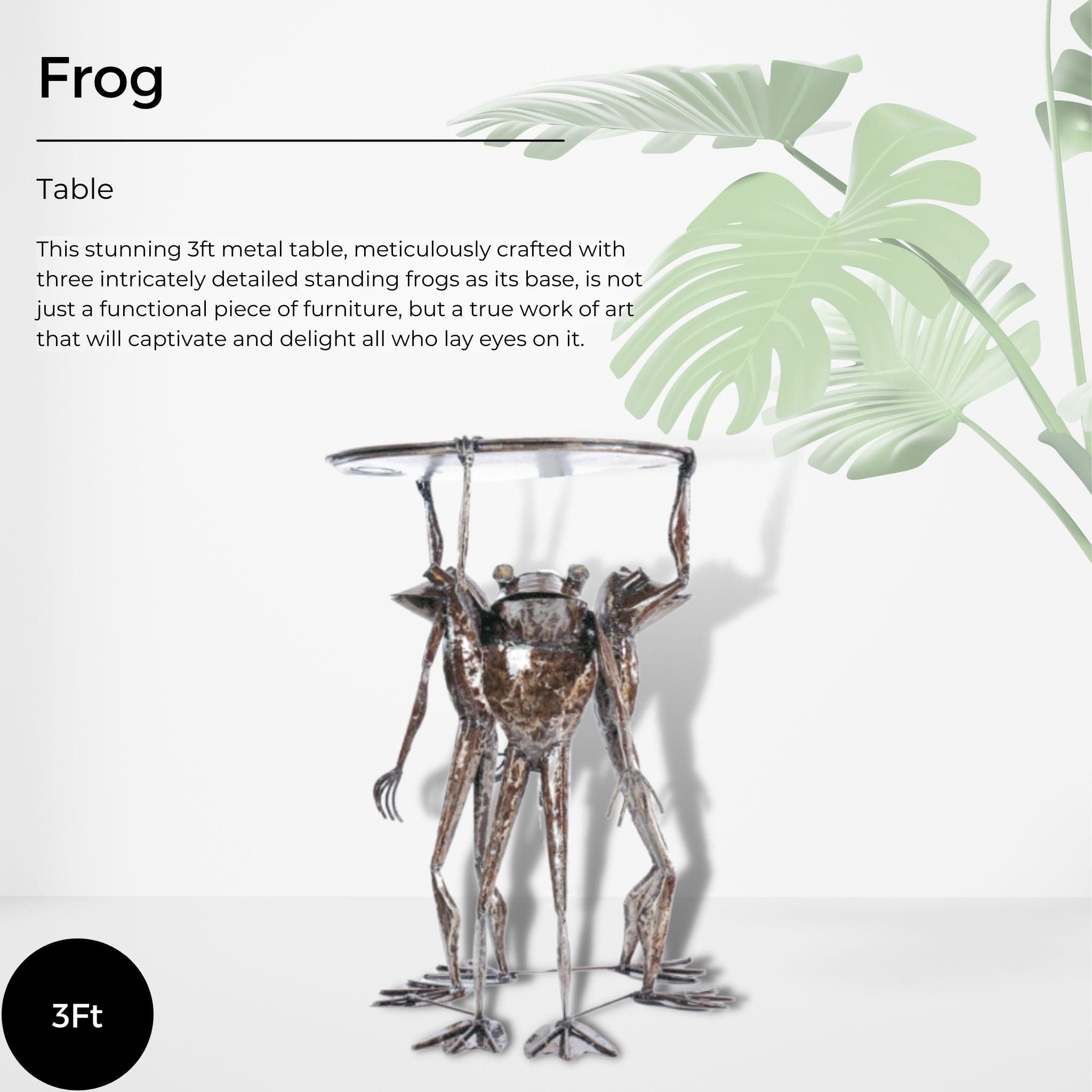 Crafting our Stunning Frog Sculptures
Our exquisite frog sculptures are carefully crafted by skilled artisans using traditional techniques that have been passed down through generations. The process starts with a design that thoughtfully considers the desired form and level of detail. Once the design is finalized, the artisans meticulously select the metal that will be used for the sculpture.
For our metal frog sculptures, we use high-quality bronze that is skillfully polished to achieve a gleaming finish. Specialized tools and techniques are employed to cut and shape the metal, and the artisans work painstakingly on each piece to ensure that every aspect is flawless.
After the frog has been sculpted and forged, it is carefully polished to create a stunning shine, highlighting the charming beauty of these beloved creatures. Investing in one of our handcrafted frog sculptures is a unique way to add a touch of whimsy and character to your home or office. It is certain to be a captivating focal point in any space, bringing a piece of nature into your environment.
This product has no reviews yet.