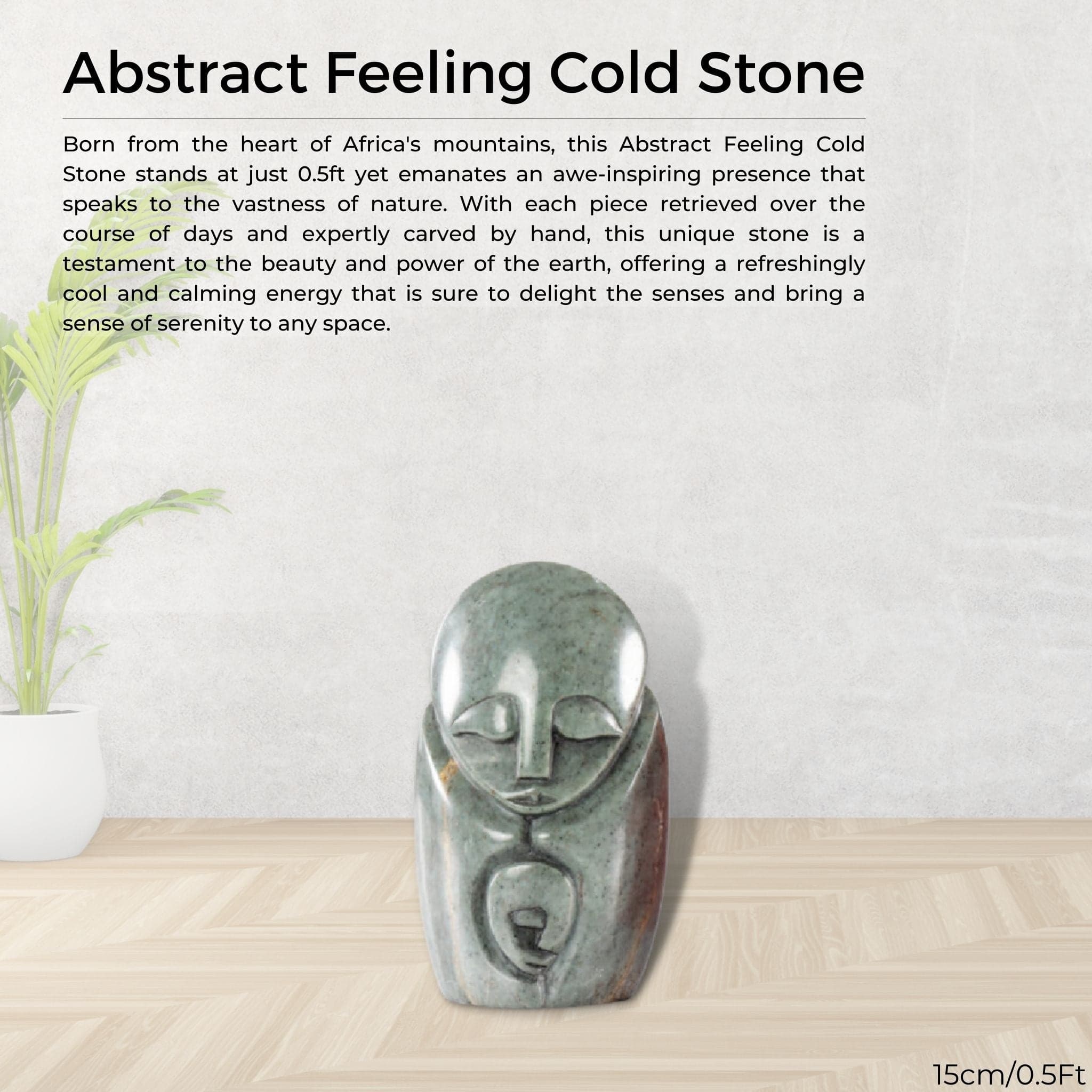 Abstract Feeling Cold Stone sculpture
---
Pickup available at Pangea Showroom
Usually ready in 1 hour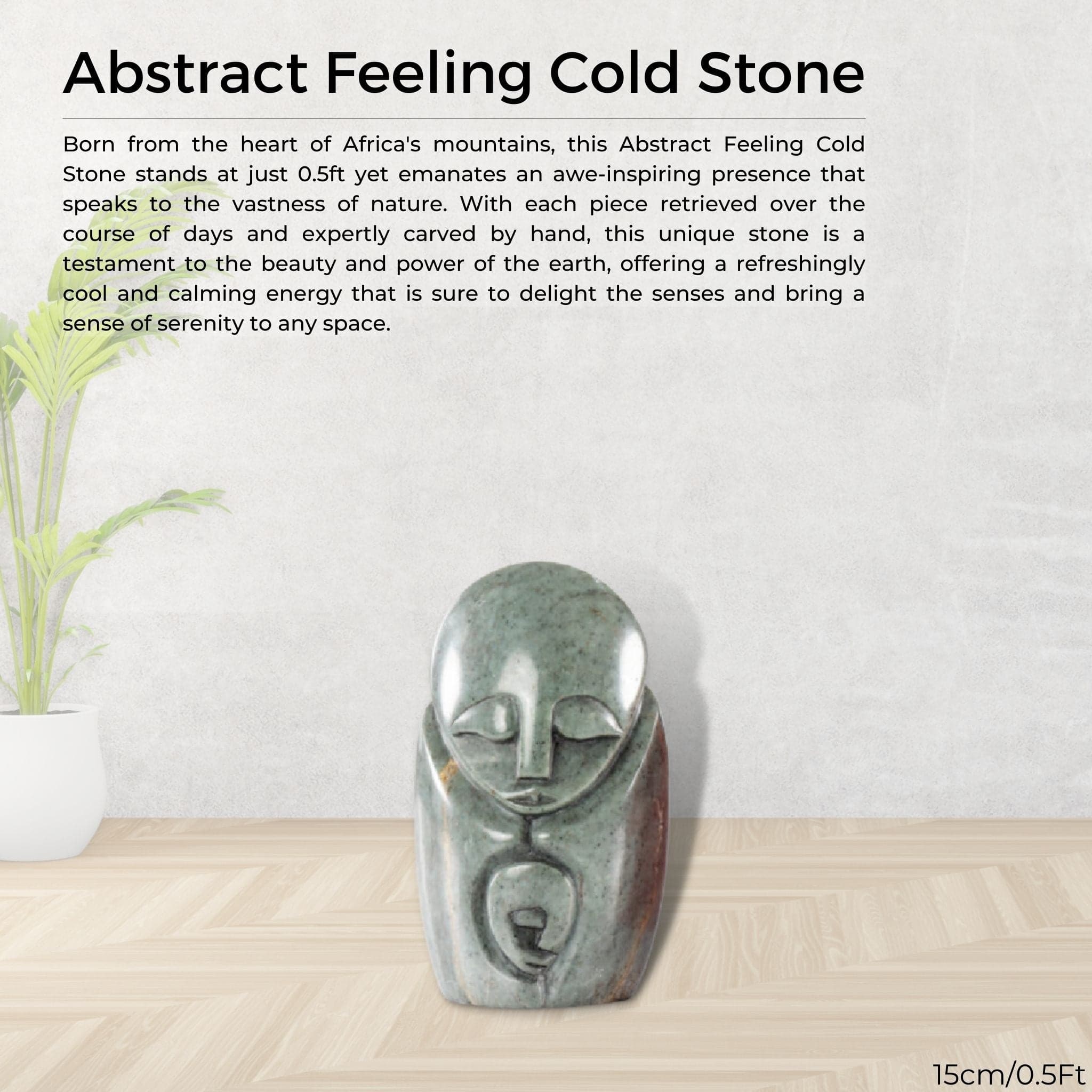 Abstract Feeling Cold Stone sculpture
UK customers enjoy free shipping, while international shipping costs will be calculated at checkout
"Introducing our Abstract Feeling Cold Stone, a stunning sculpture that captures the essence of emotion and movement. This piece of art is crafted by hand with stone extracted from the earth by skilled artisans, and it's carefully carved over a period of weeks to ensure its unique design is fully realized.                                                                        
 Abstract Feeling Cold Stone features an intriguing design: abstract and evocative. 
The design includes flowing lines and dynamic shapes, suggesting movement and energy.
Stone's natural texture and cool, smooth surface enhance visual appeal.
Suitable as an accent piece for both interior and exterior spaces.
They are meticulously crafted for durability, ensuring long-lasting enjoyment.
The unconventional design sparks conversations and introspection.
Ideal for art collections or as a meaningful gift.
Adds a touch of uniqueness and inspiration to the surroundings.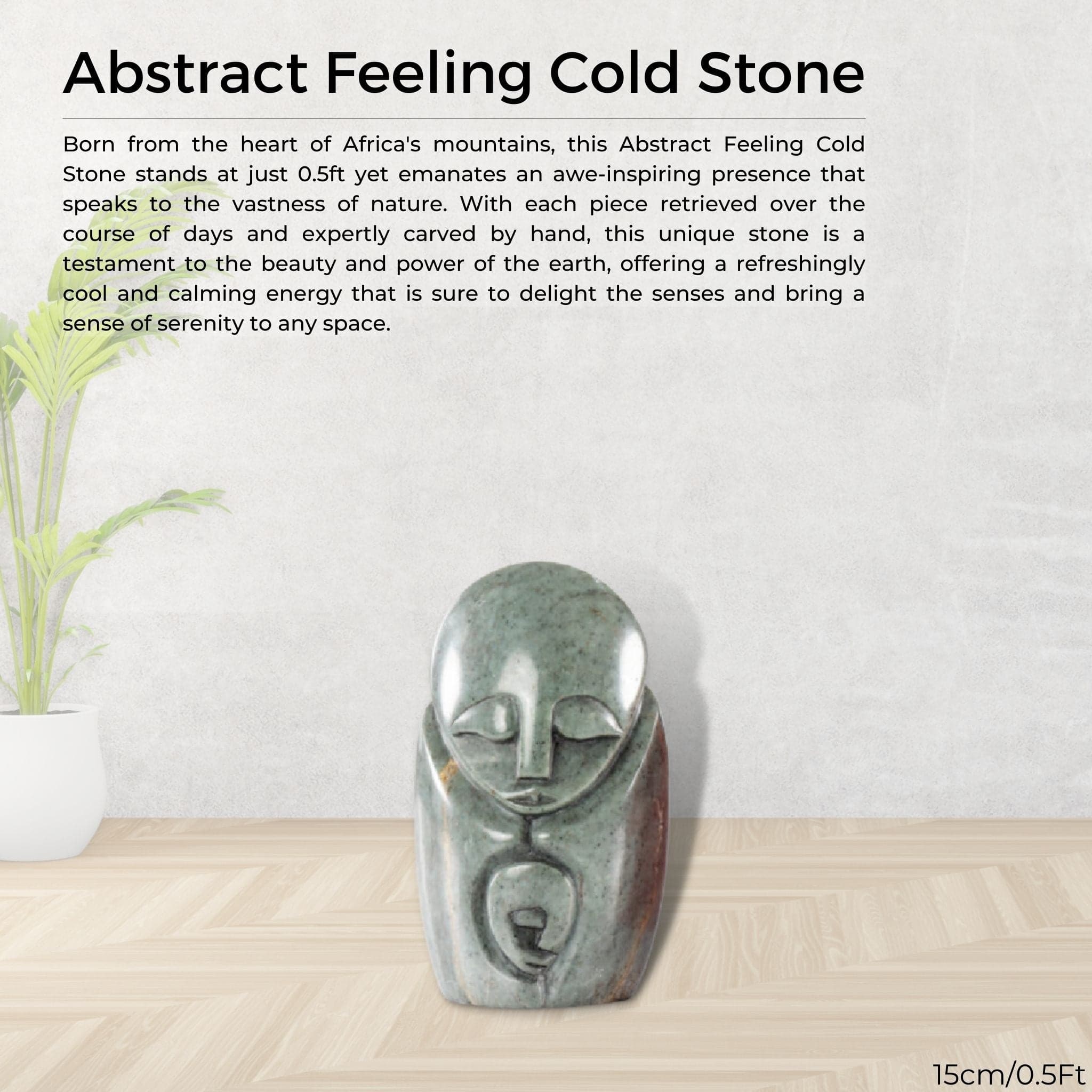 Crafting our Stunning Stone Sculptures
Our handcrafted African stone collection is truly unique and special because of the journey each piece takes from its raw form to the finished product. The stones used in our collection are hand-mined in Africa, where skilled workers carefully extract them from the earth using traditional techniques that have been passed down for generations. Once the stones are mined, they are transported to the mountains where skilled artisans carve and shape them by hand, using traditional tools and techniques. This process can take weeks or even months, as each piece is carefully crafted to bring out the natural beauty and unique characteristics of the stone.
Once the carving process is complete, the sculptures are carefully packaged and shipped to the mainland, where they are made available for purchase to art lovers and collectors around the world. From the raw materials to the finished product, our handcrafted African stone collection is a testament to the skill and artistry of the people who create them, and we are proud to offer these beautiful and unique pieces to our customers.
This product has no reviews yet.