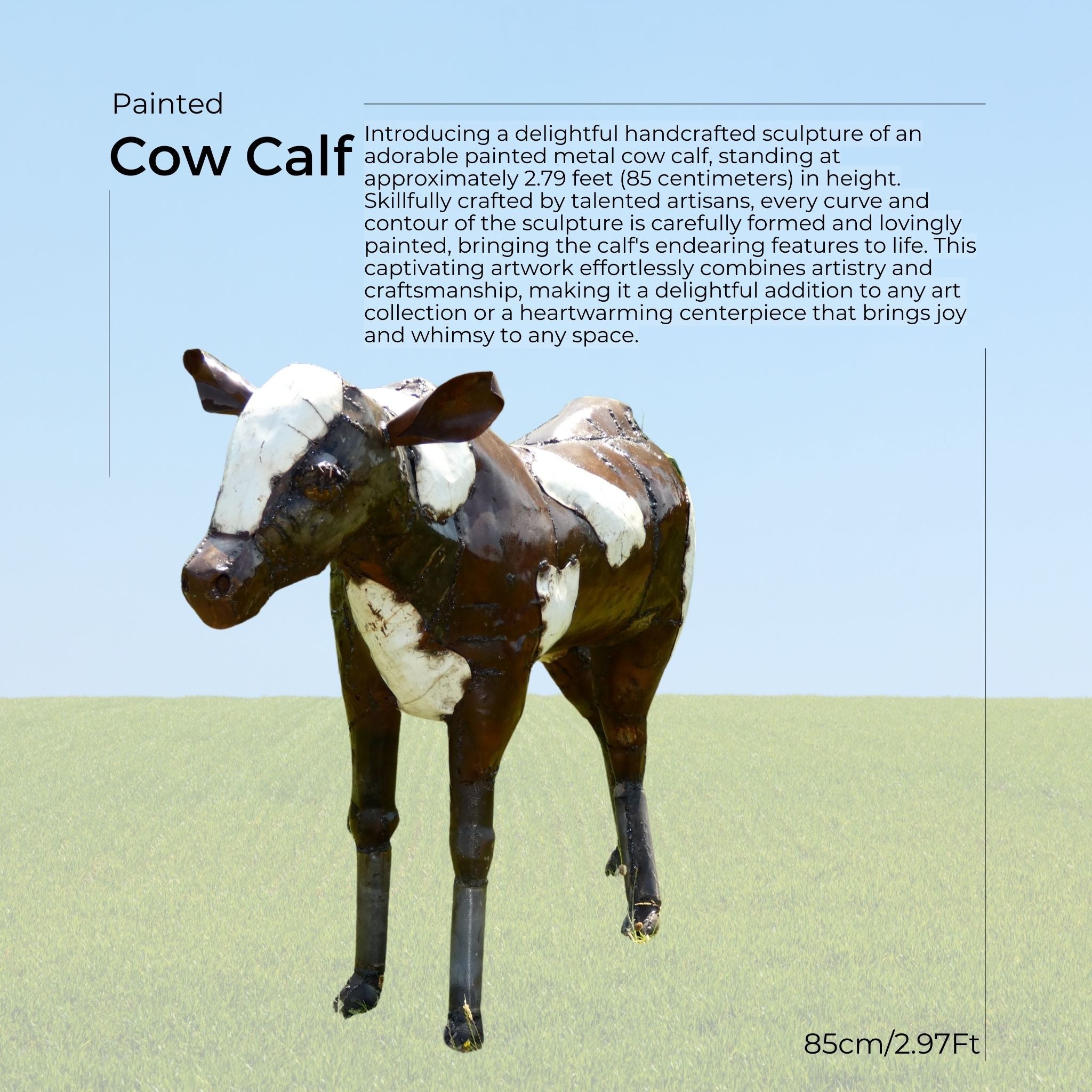 Cow Calf
---
Pickup available at Pangea Showroom
Usually ready in 1 hour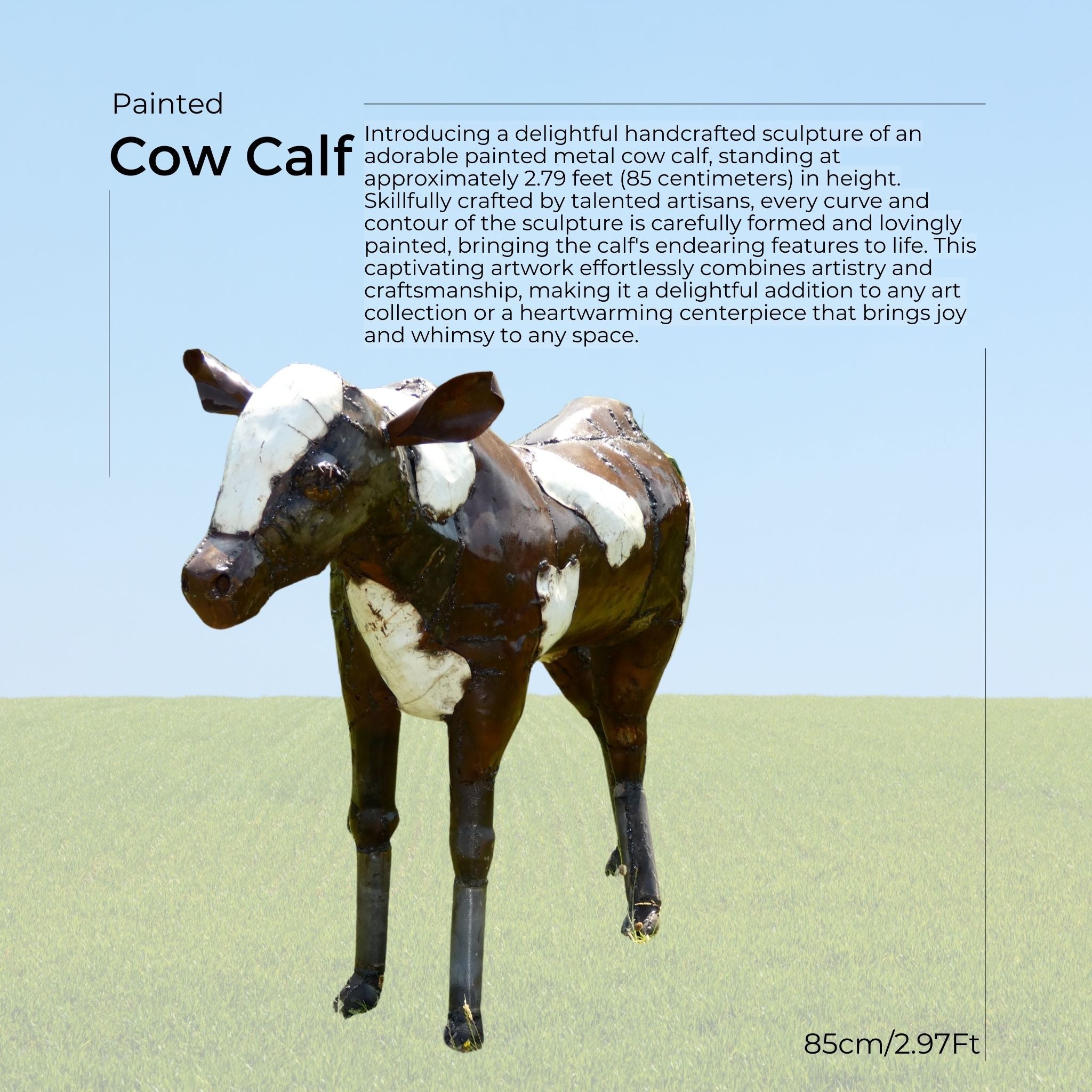 UK customers enjoy free shipping, while international shipping costs will be calculated at checkout
Description: 
Introducing a delightful handcrafted sculpture of an adorable painted metal cow calf, standing at approximately 2.79 feet (85 centimetres) in height. Skilfully crafted by talented artisans, every curve and contour of the sculpture is carefully formed and lovingly painted, bringing the calf's endearing features to life. This captivating artwork effortlessly combines artistry and craftsmanship, making it a delightful addition to any art collection or a heart-warming centrepiece that brings joy and whimsy to any space.
Specification:
Features:

Exquisite Painted Sculpture ✅
Durable Metal Construction ✅
Artisan-Crafted in Africa ✅
Versatile Display Options (Indoor & Outdoor) ✅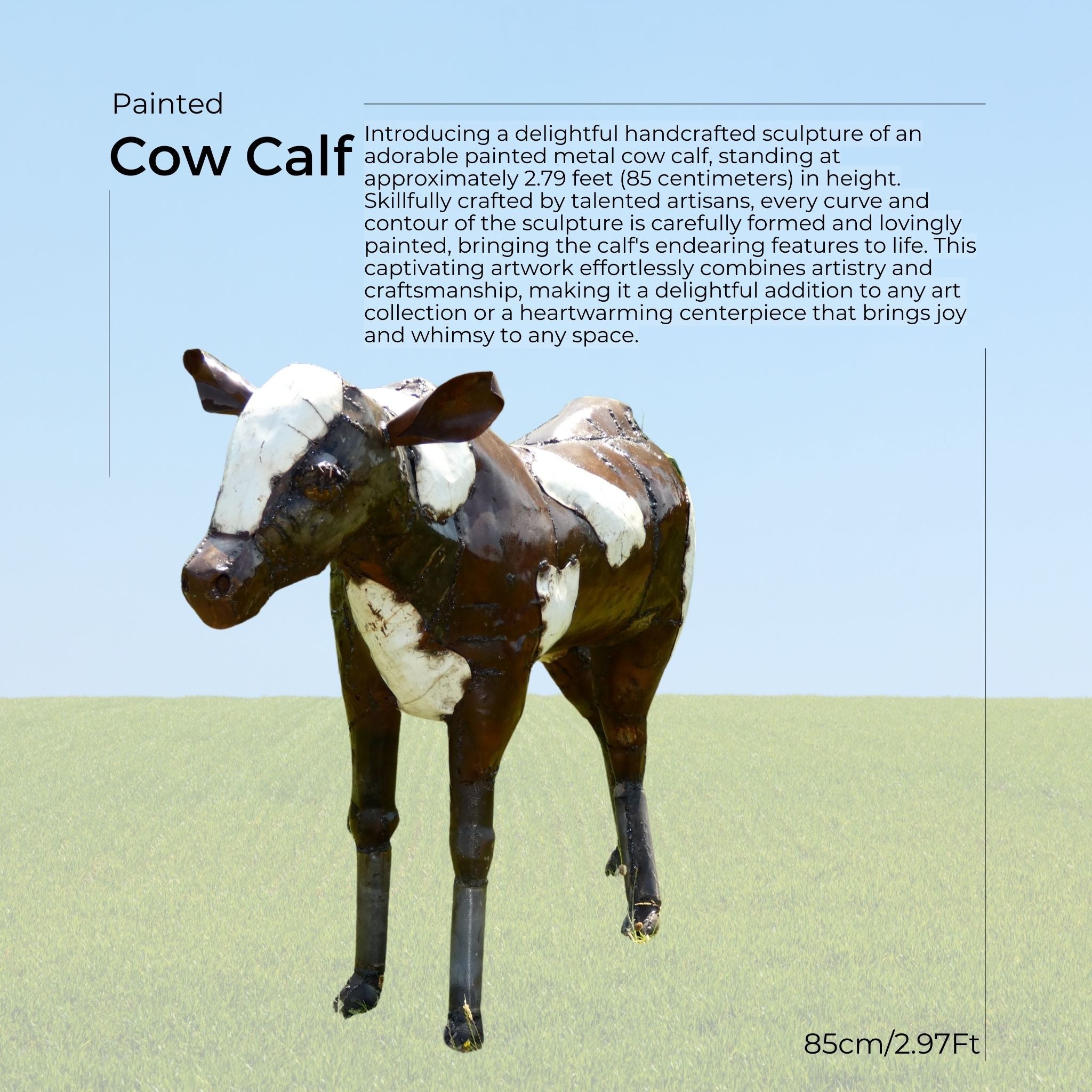 Cow Calf
Sale price

$620.00
Regular price
(/)
How its Made
Experience the enchanting journey of our handcrafted metal animal sculptures, all the way from Africa to the UK. Each sculpture is lovingly created by skilled artisans, adding a touch of wild beauty to your surroundings. Catering to popular customer requests, our collection boasts an array of random animals, showcasing the diverse wildlife of the World.
The meticulous process begins in Africa, where our artisans pour their passion and expertise into shaping these magnificent creatures. Armed with raw materials such as discarded car parts, oil drums, and scrap metal, they skillfully transform these elements into works of art. Each animal is brought to life through the careful manipulation of the metal, with welding, hammering, and bending techniques employed to capture their unique forms and distinct characteristics.
Once the sculptures are complete, they embark on their journey to the UK. With utmost care, each piece is securely packaged to ensure its safe passage across continents. From the vast landscapes of Africa to the doorsteps of your home, these metal animal sculptures arrive in the UK, ready to captivate and inspire.
This product has no reviews yet.