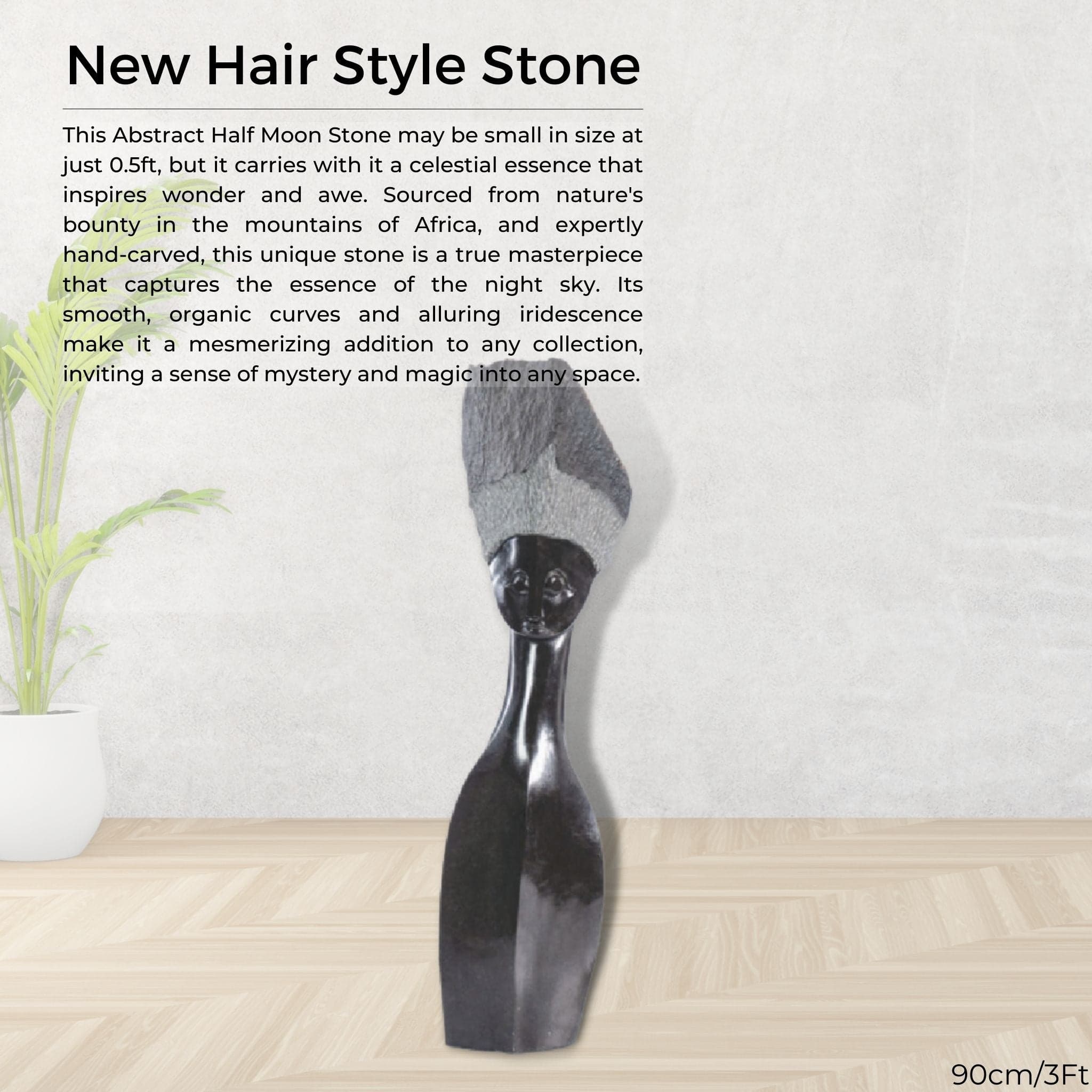 New Hair Style Stone
---
Pickup available at Pangea Showroom
Usually ready in 1 hour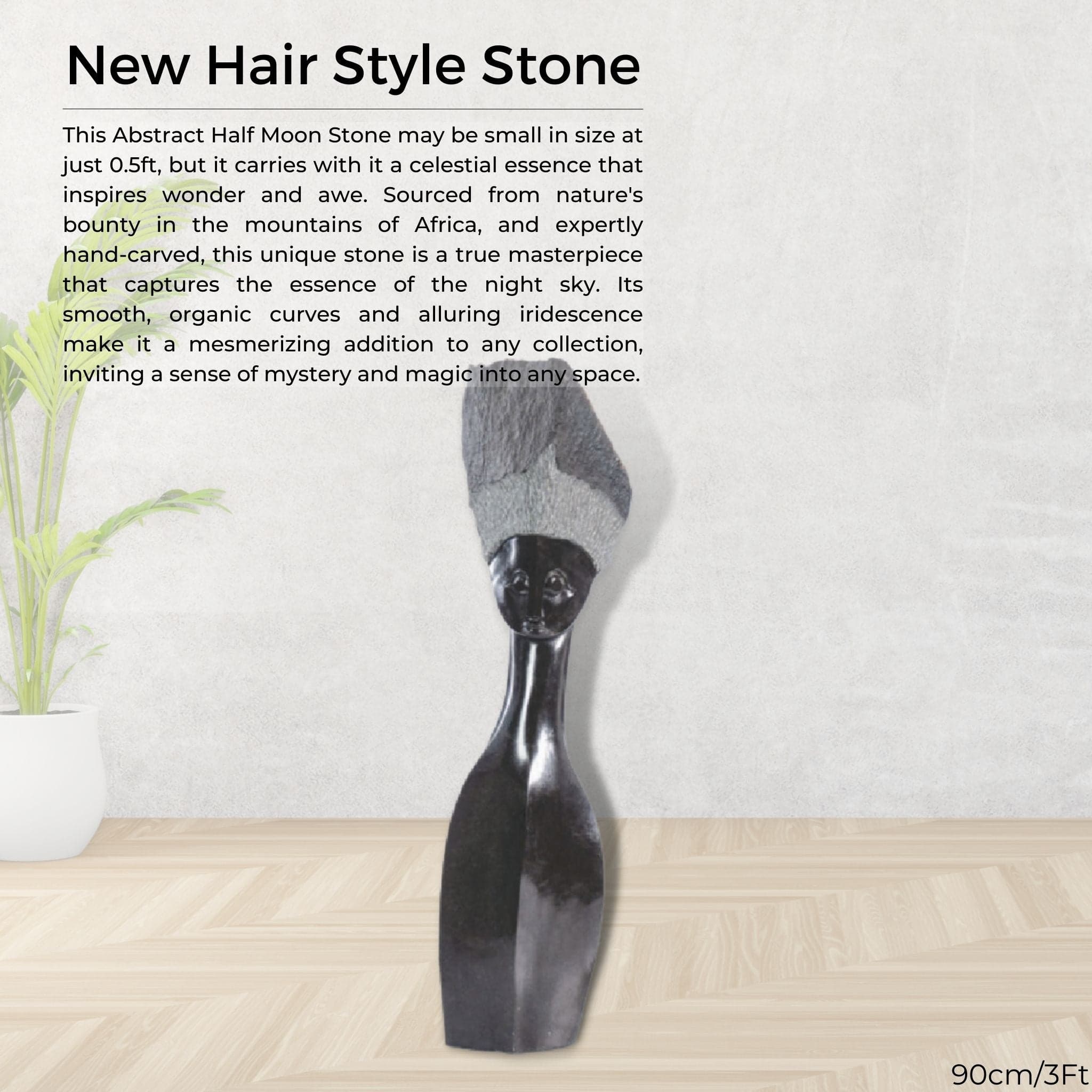 UK customers enjoy free shipping, while international shipping costs will be calculated at checkout
Introducing our New Hair Style Stone, a one-of-a-kind sculpture that celebrates the joy and confidence that comes with a fresh new hairdo. Handcrafted by skilled artisans with stone extracted from mountains and quarries, this sculpture is carefully carved and polished over a period of days to weeks to ensure its intricate details and textures are fully realized.
The New Hair Style Stone features a captivating and realistic design, depicting a person with a stylish and trendy new haircut. The stone's natural patterns and colors, combined with the skilled craftsmanship, create a stunning and unique work of art that captures the essence of personal style and self-expression.
Crafted with meticulous attention to detail, this New Hair Style Stone is built to last and will provide years of enjoyment and inspiration. Its lifelike appearance and intricate details make it a perfect accent piece for any living space or workspace, adding a touch of artistry and personality to your surroundings.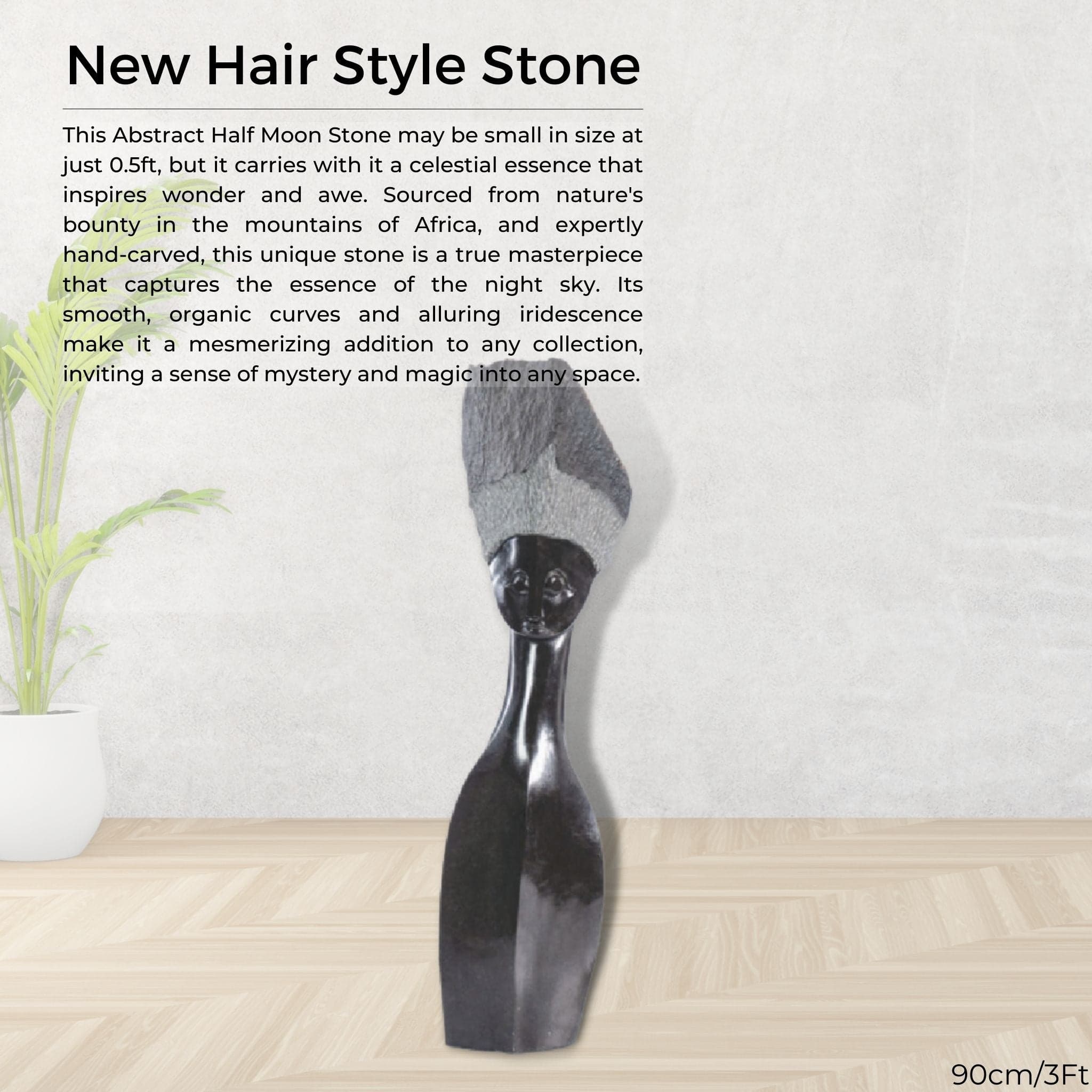 Crafting our Stunning Stone Sculptures
Our handcrafted African stone collection is truly unique and special because of the journey each piece takes from its raw form to the finished product. The stones used in our collection are hand-mined in Africa, where skilled workers carefully extract them from the earth using traditional techniques that have been passed down for generations. Once the stones are mined, they are transported to the mountains where skilled artisans carve and shape them by hand, using traditional tools and techniques. This process can take weeks or even months, as each piece is carefully crafted to bring out the natural beauty and unique characteristics of the stone.
Once the carving process is complete, the sculptures are carefully packaged and shipped to the mainland, where they are made available for purchase to art lovers and collectors around the world. From the raw materials to the finished product, our handcrafted African stone collection is a testament to the skill and artistry of the people who create them, and we are proud to offer these beautiful and unique pieces to our customers.
This product has no reviews yet.