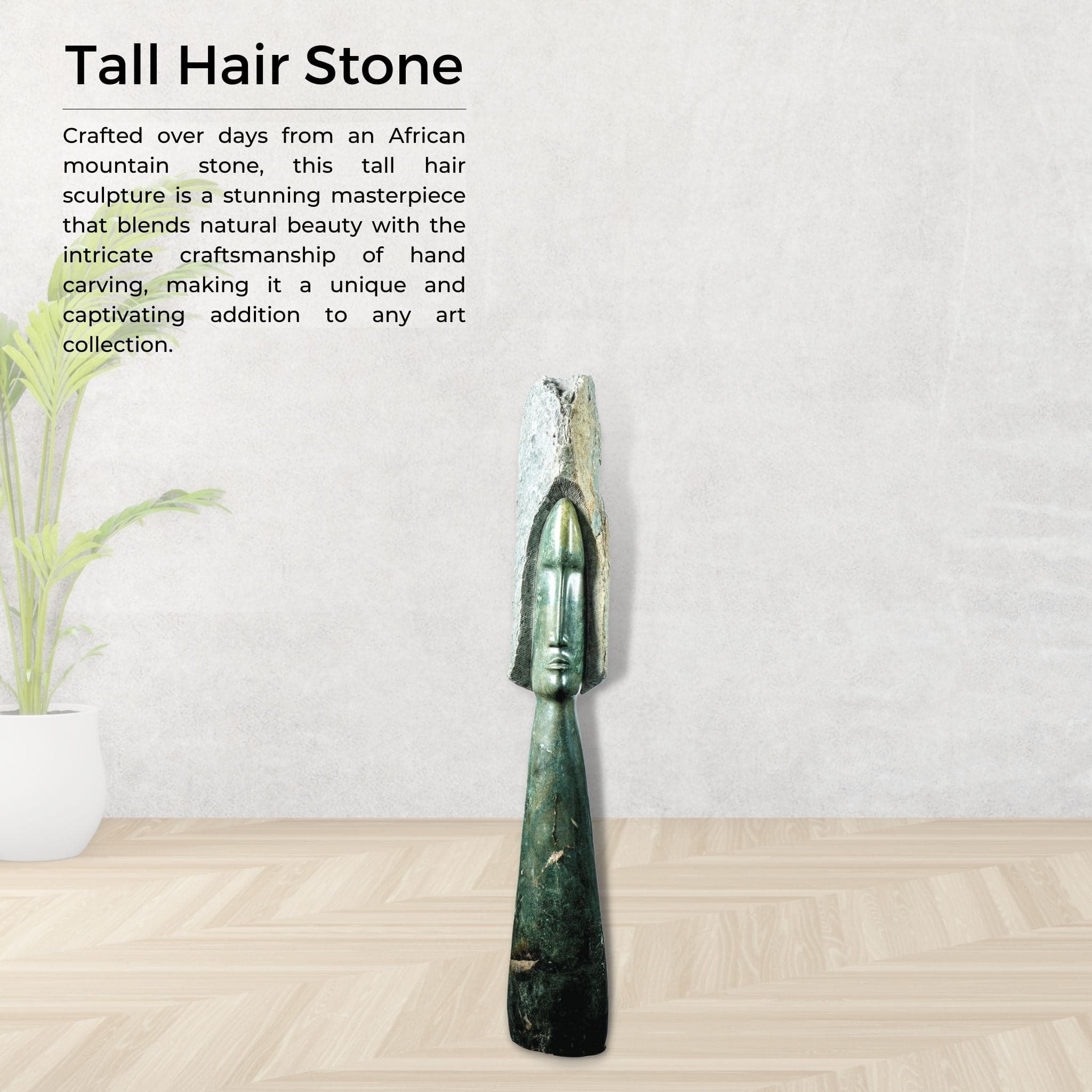 Tall Hair Stone
---
Pickup available at Pangea Showroom
Usually ready in 1 hour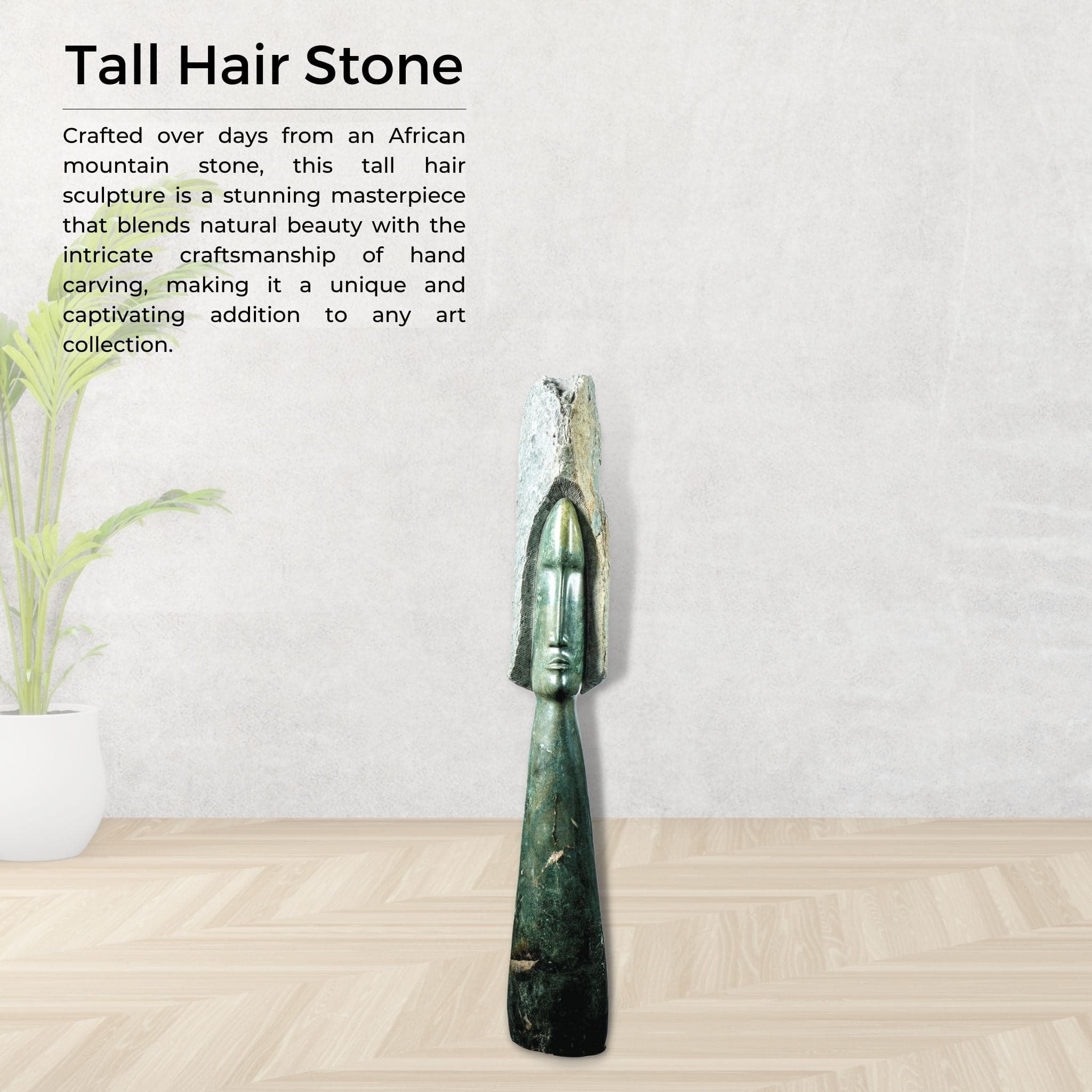 UK customers enjoy free shipping, while international shipping costs will be calculated at checkout
Introducing our Tall Hair Stone, a unique and eye-catching sculpture that celebrates the beauty and versatility of natural stone. Handcrafted by skilled artisans using stone sourced from local quarries, this sculpture is a testament to the time-honored traditions of stone carving.
Featuring a bold and striking design, the Tall Hair Stone is characterized by its towering height and intricate details. The stone's natural texture add depth and richness to the piece, while its sleek and modern lines create a sense of movement and energy.
Crafted over a period of days to ensure its precision and quality, the Tall Hair Stone is a true work of art. Whether displayed as a standalone piece or as part of a larger collection, this sculpture is sure to make a statement and inspire admiration.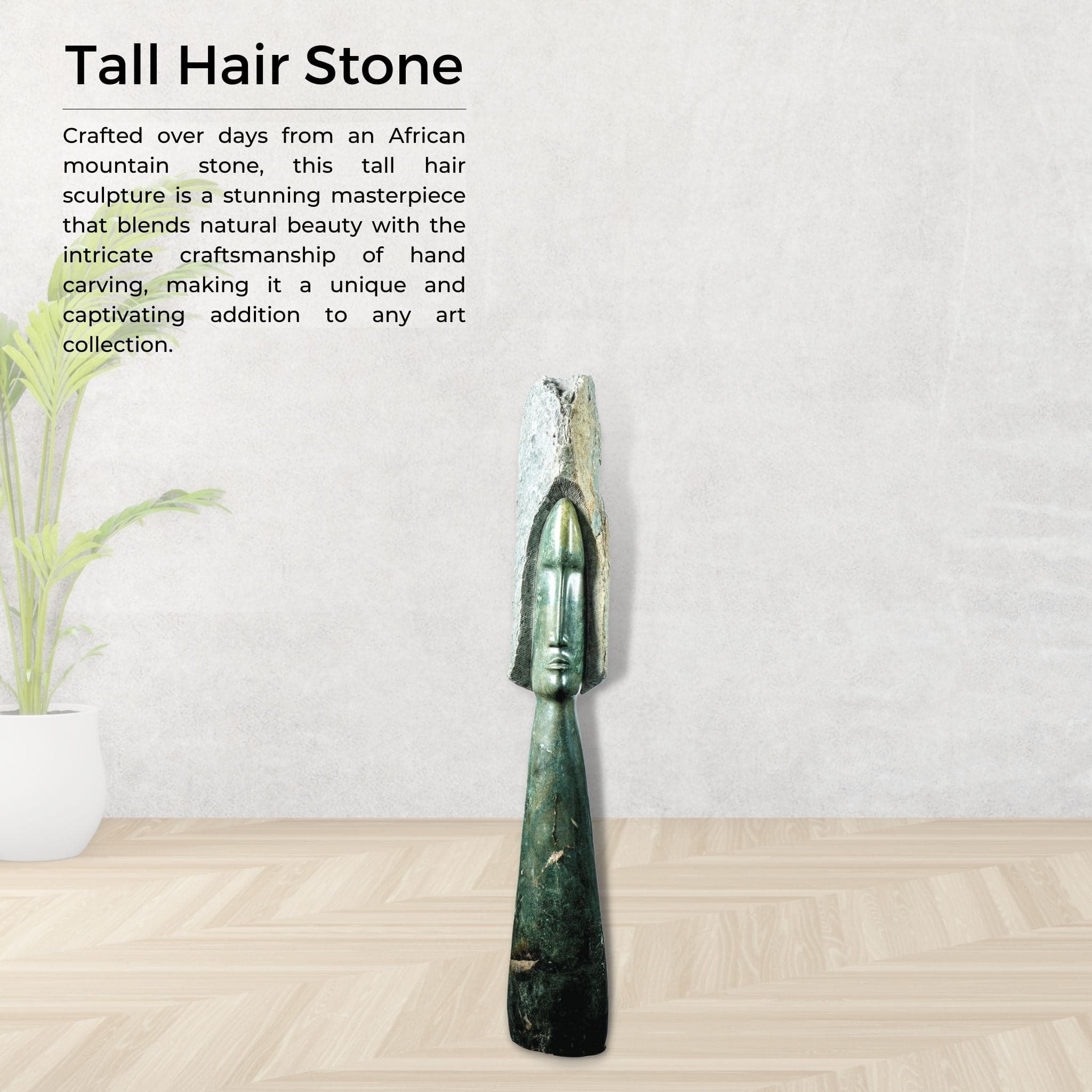 Crafting our Stunning Stone Sculptures
Our handcrafted African stone collection is truly unique and special because of the journey each piece takes from its raw form to the finished product. The stones used in our collection are hand-mined in Africa, where skilled workers carefully extract them from the earth using traditional techniques that have been passed down for generations. Once the stones are mined, they are transported to the mountains where skilled artisans carve and shape them by hand, using traditional tools and techniques. This process can take weeks or even months, as each piece is carefully crafted to bring out the natural beauty and unique characteristics of the stone.
Once the carving process is complete, the sculptures are carefully packaged and shipped to the mainland, where they are made available for purchase to art lovers and collectors around the world. From the raw materials to the finished product, our handcrafted African stone collection is a testament to the skill and artistry of the people who create them, and we are proud to offer these beautiful and unique pieces to our customers.
This product has no reviews yet.